After several years of homeschooling high school, I have some favorites of all the high school homeschool curriculum choices that are out there. Now, mind you I did not use them all, that would take a life time. I have used many though and I am still having trouble parting with them, so I have kept them for the lending library at Guilford Christian Academy.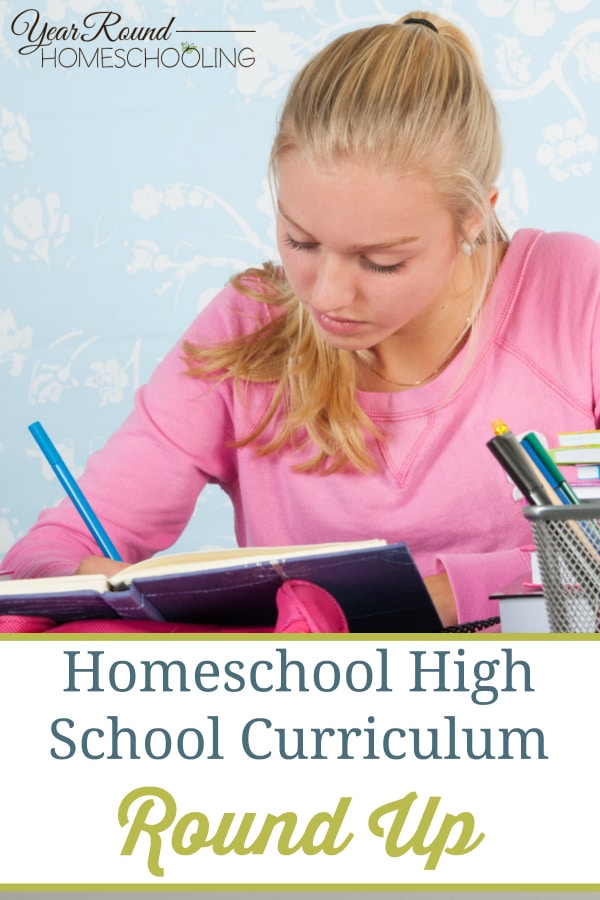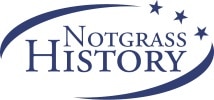 Summary
"We offer Bible-based and easy-to-use high school homeschool curriculum. We have courses in world history, U.S. history, U.S. government, and economics. The author, Ray Notgrass, is a veteran homeschooling father who holds a bachelor's degree in history and master's degrees in history and religion."
We found this to be the best history for the high school years, they do have K-8 curriculum as well. What we liked most about it was that it was not textbooky, (is that a word?) it had a flow that really worked well for us. This curriculum offers English work as well as Bible and Writing. We really enjoyed history when we used these materials and I found that it is well worth the price.
Grade Level – 5-12
Price Point – $39.00+ (Digital Curriculum – Does Not Include Literature)
Learning Style – Literature
Full Review – Cathy Duffy

Summary
We really liked that you could watch the lesson on the computer and then do the practices and tests in the student book. This is the older edition, the newer edition you do it all on the computer and it self grades. My daughter did not want the newer versions because she didn't like to be on the computer for e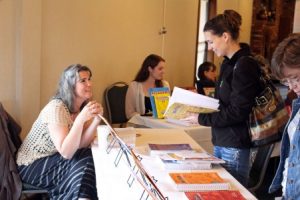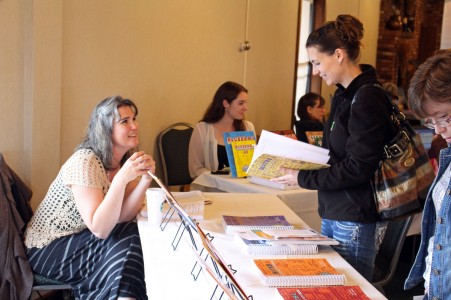 verything, but many people like the self grading version.
Grade Level – 3rd-12th
Price Point – $99.95+ (3rd Grade – CD-Rom Only)
Learning Style – Visual
Full Review – Cathy Duffy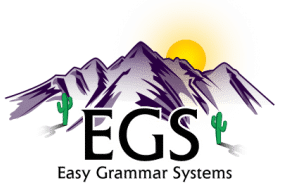 Summary
We used Easy Grammar Plus for all of our children. I took the big red book to the print shop and had them cut the binding off and then three hole punch it so that I could put the pages in a three ring binder. The way the book is laid out the student pages and answer pages are all together so by putting it in a binder I could pull the pages out for the student and they would not have the answers handy. I then put the page in a page protector, had them do the work with a fine point dry erase marker, graded it and logged the grade. After the student completed the page I put it back and used it later for my other children. The lessons are short and sweet with lots of repetition which is what worked best for us. The main focus was to learn prepositions that will help in the future with breaking down a sentence.
Grade Level – 6th+
Price Point – $14.95 (Student Workbook Only)
We used Spelling Power for many years as well. Just 15 minutes a day really worked well for my children, especially my middle child. He did not like to sit still for too long. The other nice thing about Spelling Power is that it gave you a diagnostic testing system to find out what level the child was at and it offered ways to reinforce the spelling using other senses. If you buy the box of Activity Task Cards it offers many more ways to reinforce the spelling in more of a game format.
Grade Level – K-12th
Price Point – $64.95
Learning Style – All
Full Review – Cathy Duffy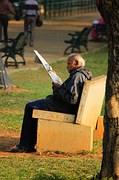 We did do some lapbooking in the early highschool years that my daughter loved. We used the free lapbooks available at Hands Of A Child mostly but we also purchased some. We used lapbooks for history, science, bible and more. They are fun and we still have them to share with the grandbaby! I kept them as an example to share with other homeschoolers, but I have also heard of some students sending them to their grandparents as a card, how fun is that!
We also used a lot of games which made learning fun and these things seem to stick with the children, I think because it was using more than one sense as mentioned before. We used games like Smath (like scrabble but using math sentences), We the People Fight Tyranny (history), Scrambled States of America (geography), Hail to the Chief (trivia about the Presidents), the Game of the States (teaches geography and commodities) and many more. Please share some games that you have used in the comments section, this will help others more than you know! We did game day every Friday for a long time and it was so much fun learning!
These are our all time favorites. We used so many different types and styles of curriculum over the years, but the ones that I listed above we used the most. All of our children liked them, so we could use them for more than one student and that allowed us to homeschool as frugally as possible.
If you would like to share some of your favorite materials I would be thrilled to see what everyone else has found to be their prized curriculum. Thank you for reading and Happy Homeschooling!
*Please note that the pricing was current at the time this post was written. Always check pricing before checking out.*
You can find the rest of the homeschool curriculum round up series here.