I am fairly certain many people wonder why on earth someone would decide to homeschool. Homeschooling involves staying home with your kids and teaching them what they would normally learn academically in school. After all, schools were created to release the pressure off of parents and the teachers have studied how to teach kids actually do it.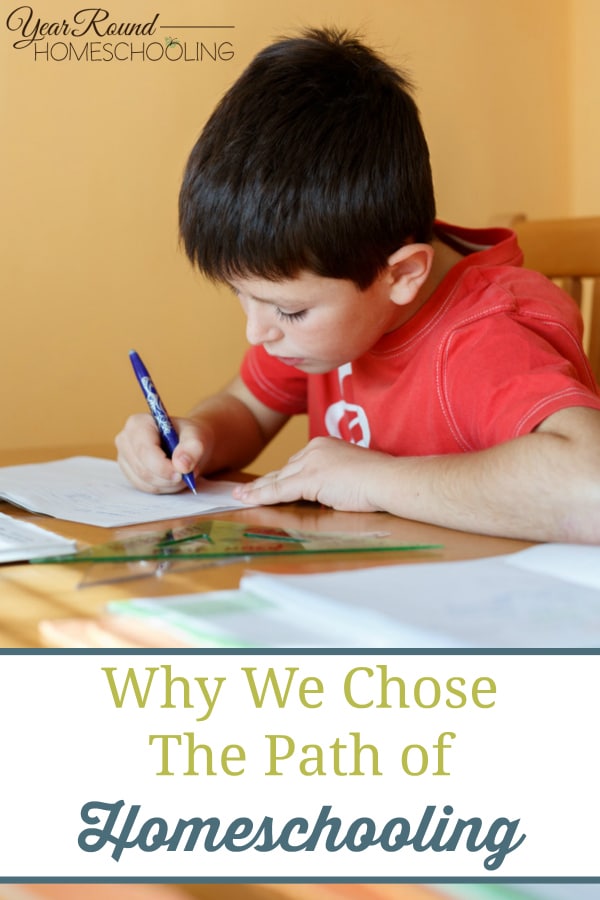 At the same time I know for a fact that many are considering the path of homeschooling, but are not sure or wonder if it is really worth it. I would like to offer some answers to people standing on both sides of the fence by sharing how we came to chose that path.
I would preface my answer by saying that homeschooling is not for everyone, but it is worth it.
The reason why WE chose to homeschool has several layers to it. I will unfold a few of those for you as part of my answer.
The idea of homeschooling came to us first, while we were ministering in Jamaica. We did not feel comfortable in sending the kids to the schools over there for a few reasons:
Coming from a mixed family, it would have felt awkward for them.
Private schools were rather expensive.
Given the violence in the country, and in Kingston where we lived, it didn't seem very safe or wise to have your kids out of the house.
Once we moved back to Canada we continued with the idea because the kids, then 3.5 and 1.5, showed advanced academic skills, and it seemed best for me to just stay home with them and teach them myself. As the years went on, we realized that this was indeed the best course of action for our family. We found out how homeschooling offered a lot of advantages and blessings:
You get to guide their learning
You get to tailor their education to their needs and learning styles
You get to teach your family values, and in our case our Christian worldview.
You can spend time on lots of extra-curricula activities and personal interests.
You are not bound by school calendar and can take field trips and vacations anytime, with my husband being a pastor this is very convenient.
You can spend more time on character development.
Most of all, you get to deepen your relationship with your kids as you do not have to fight or struggle for time with them.
The choice to homeschool ultimately came down to a conviction that this was our calling as parents to be the primary teachers of our kids.
I would be the first one to admit that homeschooling is not easy and it is hard, but we all know that everything that is worth something is hard work. Homeschooling, choosing to stay home and teaching your own kids are no exceptions. There is sacrifice involved, there are frustrations and tears involved, there are lots of growing pains involved from you the parents, but it is all worth it. To know that you are pouring out your life in building up and shaping the lives that the Lord has given to you to be stewards of.
So, homeschooling? Why? Because it offers you the privilege of shaping your kids, and enjoying them at a level not possible if in school.
Why have you chosen to homeschool or why are you considering homeschooling your children?