When I first began purchasing digital homeschool curriculum, I was thrilled that I could store everything on my computer until I was ready to use it in our homeschool. I made a special folder for all of it and planned to use it for the next homeschool year. Sadly, I forgot about most of it and by the time I remembered the rest we were almost done with the school year and this cycle kept repeating itself year after year.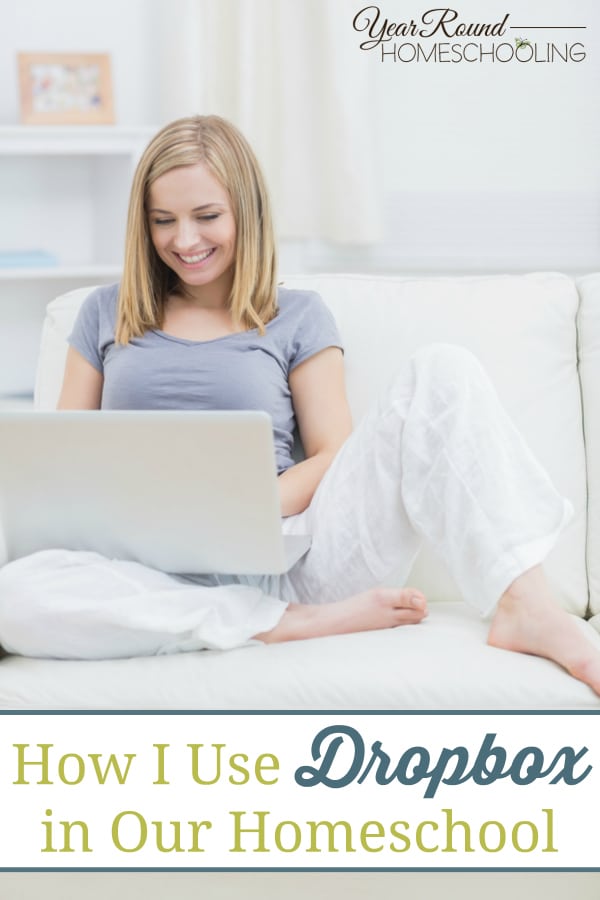 I was determined to use the digital homeschool curriculum that I have this year, after all I loved it enough to buy it, why not use it? My friend Stephanie from The Multi Taskin Mom has a great digital curriculum organizer that I used while preparing for the upcoming homeschool year and I love it!
Since my children are both in Middle School, they are going to be using mostly digital homeschool curriculum on either their laptops or the Amazon Fire Tablet that they share. Our family business is getting busier as each day passes, so it is important that they be able to learn independently and continue through their homeschool day whether I am in the house all day or not.
I wasn't sure how I was going to have the children access all of the digital homeschool curriculum files that were on my PC for their daily homeschool work. I knew that they couldn't both be on my desktop PC at the same time completing different courses and I didn't want to bog down their PCs with the files. I was in quite a quandary, but I finally figured it out! It was so easy I couldn't believe it took me so long to think of it!
Dropbox is a cloud based storage site that allows you to upload files and arrange them in folders just like you do on a PC. After I determined which digital homeschool curriculum each of my students would be using for the upcoming homeschool year, I created a folder for each student and then I added folders for each subject.
Once I had the folders set up on Dropbox, I merely uploaded the appropriate files to each subject folder. The files listed below are inside of my daughter's Art folder on Dropbox.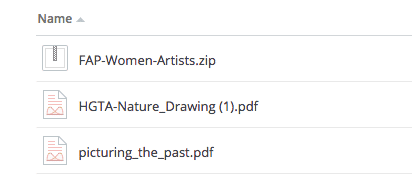 By using Dropbox for our digital homeschool curriculum I will not have to bog down my kids' PCs and they can access the files I upload to their account no matter where we are! This is a great benefit for year round homeschoolers because if we have to go on an unexpected trip our children can continue to do school anywhere they have an internet connection without having to take textbooks, notebooks, etc. with them!
Another benefit to using Dropbox with my Middle Schoolers this year is that the Intermediate Student Planner from The Old Schoolhouse that we'll be using is an editable PDF file, so I am able to input their schedule for the week and upload it to Dropbox! Since I am going back to weekly homeschool planning this is a great way to ensure that my children always know what they need to cover throughout the week and there are no papers to be lost!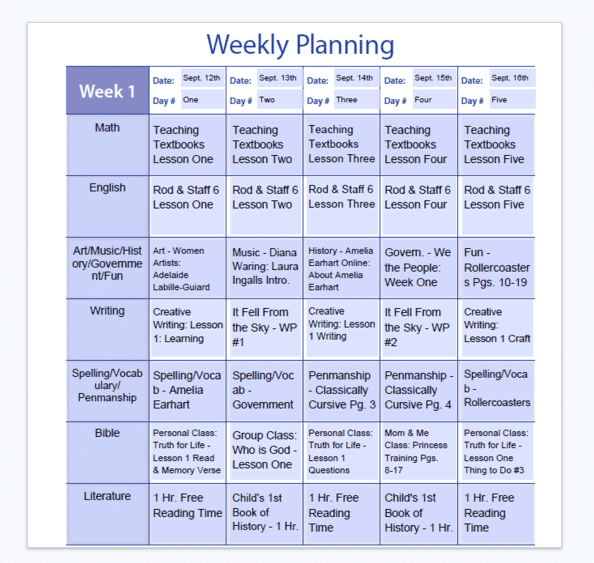 After taking almost 2 years off from formal homeschool planning, I am excited at how easy it was to organize the beginning of our homeschool year. My children love that they will have access to their entire digital curriculum for the year and their weekly schedules without needing my assistance, except for unlocking the PC. I believe that my job as a homeschool mom will be less stressful this year and that these new resources will allow our homeschool days to move along more smoothly as well!
How do you organize your digital homeschool curriculum and make sure you use it?