I can't teach today.
Forget the holiday season; I'm more excited that I don't have to look at this book again until January!
He's crying again?!
It doesn't matter that you hate school; you have to do it.
Why don't you understand this? I just read it FOUR TIMES!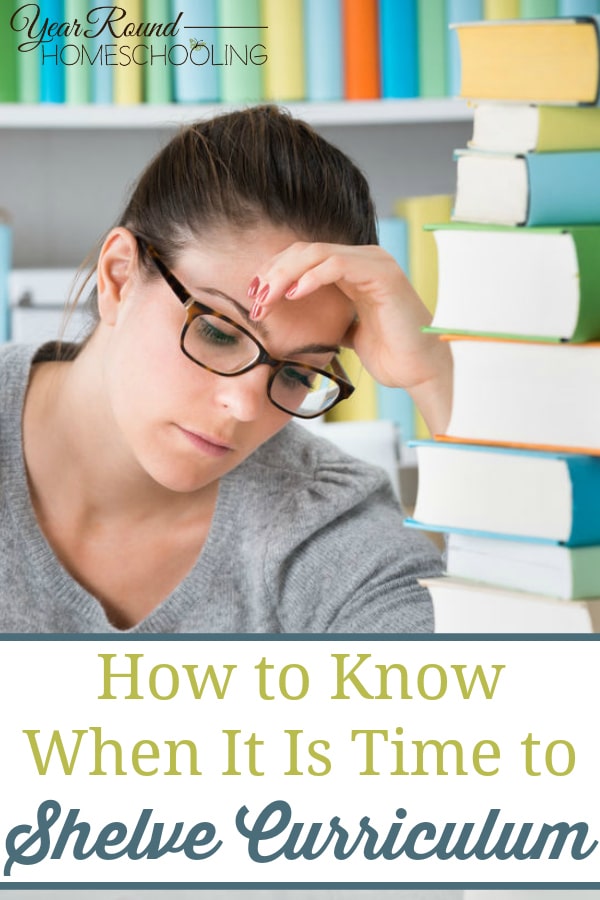 Have you ever said one of these statements? I've said all of them. Yep.
If you've said them too, it might be time to shelve curriculum.
After homeschooling since the beginning and entering the high school years, I've purchased my fair share of curriculum. From classical to traditional to Charlotte Mason to ultimately eclectic, I've tried it all.
Homeschooling 7 children (including a few with special needs), has been a rewarding journey, but there were times when it didn't feel satisfying. As much as I love teaching my young ones, having several different learners with different abilities means that the same curriculum may not work for all, if at all.
Understanding that each child learns differently, including not thriving with the same curriculum that a sibling uses isn't a shocker. In my experience though, the same child may need something new and different throughout their school years.
How do you know if your child needs something new? 
First off, don't worry about what you've bought. I've been there, and I know this is easier said than done. I've spent so much money on curriculum that I felt I had to force my way through it…and force my children through it too.
Homeschooling burnout can happen after a few months, but sometimes, it can be the curriculum that isn't working.
Here's an example:
When my oldest was in kindergarten, we used a lit-rich approach, which I loved! So many books! Such great literature! I was in heaven!
After about eight weeks, my daughter cried over her lessons, and I figured I'd failed as a homeschooling parent. Why wasn't this fun? Why couldn't I teach my child? I knew something wasn't working and while I felt I needed to press on, my husband suggested I sell the curriculum and try something different.
Long story short, I decided that my daughter was a traditional learner, preferring worksheets and straight-forward math lessons with as little reading as possible. I'm pretty sure I even thought that she was a weak reader. So, I sold the curriculum, and we used a traditional approach for awhile; she did great. I labeled her a traditional learner, while I went on to use lit-rich methods with my other children. Fast forward a few years, and not only does she thrive on lit-rich curriculum, but she's also an avid reader, and tested out of spelling while only in the 8th grade.
What do you do with the curriculum you've already bought?
Sometimes the best thing to do is to ditch a curriculum, many times it is sufficient to simply shelve curriculum, knowing that you can come back to it later. You may have another child who'll love it, or the original user may be ready for it in a few months.
Learning is an every day, year-round experience, not confined to 180 days a year from the hours of 8 to 3. Choosing to shelve curriculum may not mean setting it aside to purchase more school books—it can also mean spending time unschooling, road schooling, field-trip schooling, STEM toys, etc. Find a topic your child loves and enjoy reading library books, practice writing skills by writing stories and reports and teach them how to do research on their own.
If something isn't working, it is not worth the tears and frustration. Yes, there are times when I don't shelve something and instead encourage them to continue trying, but only when I know without a doubt that they only need a little more time. As moms, we know our child's strengths and weaknesses, so it is important to be sensitive and know when something isn't working and when the child needs a gentle nudge
When you feel that something has sucked the joy of homeschooling out of your days, don't be afraid to re-examine the curriculum, your schedule, your child's learning style, and/or your teaching style. After all of these years, I wish I could go back in time and teach my oldest daughter with the same confidence that I have now. At least I can move forward with more wisdom and experience.
How about you? How do you know when it is time to shelve curriculum?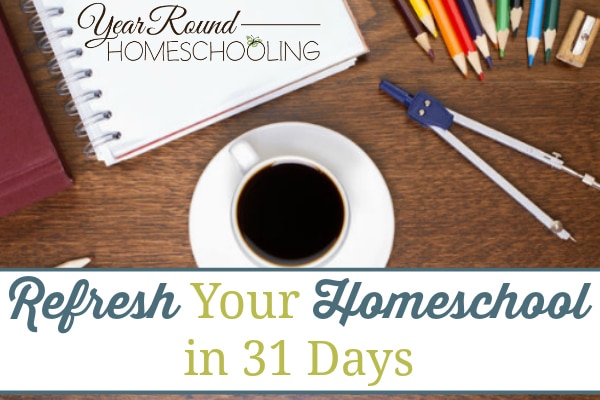 ---
Sara Elizabeth is a mom of 7. Not only has she homeschooled elementary, junior high, and high school levels, she has experience teaching children with special needs ranging from dyslexia to the autism spectrum and balancing home life with therapy schedules. Blogging at A Mama's Story, she loves to write on motherhood, homeschooling, and natural living, making it all a little less intimidating.