When we start something new, things are exciting and fresh for parents and kids – a new class or co-op group, beginning a soccer season, a museum membership or even starting a new curriculum. Soon though you fall into a routine. Going to the same places each week. Working through the same texts and workbooks each day. It is comfortable. Then, all of the sudden…it becomes stale and you find yourself stuck in a homeschooling rut!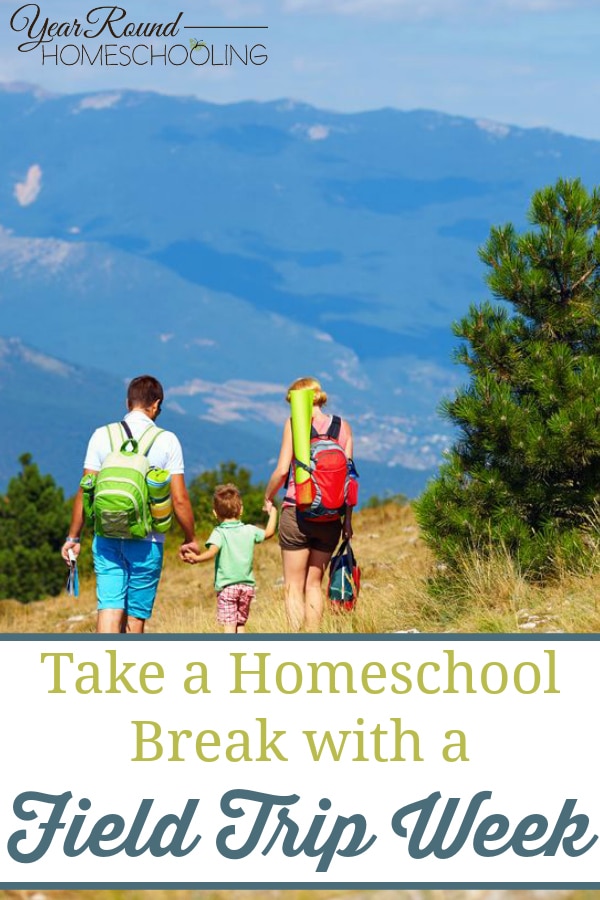 It is a natural part of the school year. It is normal to feel restless within your routine. Whether your family gets out and about on a regular basis or most of your homeschooling happens at home – breaking up your normal routine can give your whole family a boost of energy that you need to shake that stagnant feeling of the homeschool hum-drums.
Can't we just take a week off?
Whether trying to keep up with state requirements, reporting to a charter or just trying to stay on our own set time tables, it is hard to take a week off. Typically, we can't just drop everything and bring all learning to a screeching halt!
Don't take a week OFF. Take a week OUT.
It is easy to forget that learning doesn't have to come out of a textbook or workbook. Especially when we are used to seeing our children create a product. We know our kids are learning because they can make the lapbook, complete the paper, write the facts, and ace the test. The truth is that our kids are learning all the time – even when they don't complete any product to prove it.
Get out and learn in the real world!
Field Trip Week does not have to be complicated with a fancy theme and planned activities. The idea came to me because I kept putting off what we wanted to do – visit a new museum, take a class at a far-away library, trying out the new trampoline place… I decided that when we finished our current unit we would take a week off and go all the places that we just don't have the time for in our day-to-day routine.
Read about our first field trip week here.
But we are already out every day!
I need to get out on a regular basis. We regularly go to the children's museum, a handful of parks, the library… We have our regular outings. After a while our routine places seem to be so… regular. Field Trip Week is not taking a break from textbooks just to go hang out at all the same old places. It is a break from the regular routine and an opportunity to try something completely new.
Maybe you won't go too far from home and you'll still be able to make it to your co-op classes, therapies, practices, and rehearsals, but it really is okay to cancel or postpone. If you've been so consistent in your routine that you feel like you're in a rut, maybe a break from extra-curriculars will refresh those, too.
Take a break from lesson planning.
Field Trip Week is meant to be a break from your routine, but more importantly it is meant to be a break for YOU. Put down the planner – there are no lessons this week. Rest your voice; there aren't any required read alouds. Put away your checklists and book lists – be in the moment with your kids. Field Trip Week is about learning from experiences. Find teachable moments throughout your day rather than planning every second.
Ideas for Field Trip Week
You do not have to have a specific topic or unit this week. Field Trip Week can be as simple as taking time to go all the places you've been putting off lately, but if you're really in a rut it may actually be burn out, so I've put together some ideas to get you started.
Library Week
Travel far and wide to explore new libraries this week! Check online for classes that you wouldn't normally attend; schedule a tour to go behind-the-scenes; meet some librarians and find out about what other libraries have to offer.

Parks and Playgrounds
When the weather is pleasant, take a week to explore parks and playgrounds near and far. Some counties offer parks and rec information online. Look for trails, picnic spots, and playgrounds; bring balls and kites; make a collection of rocks or leaves; take pictures; enjoy the fresh air.
Volunteering
Volunteering with kids can be difficult, especially with young children. It is time consuming, and many organizations have rules about what age kids have to be to participate. A Field Trip Week is a great way to introduce kids to volunteering without a long-term commitment. Deliver flowers to people at a nursing home in your area; help shovel snow for elderly neighbors; volunteer with a food bank or soup kitchen; if the timing is right – participate in a charity 5k or another volunteer event.
World Cuisine Week
My son loves cooking and trying new foods. We've incorporated more than a few themed meals into our around the world kindergarten curriculum. When we are short on time, though, new recipes are the first thing to go. Why not make a week of it? Check out recipe books from around the world; shop at local (or not local) specialty shops, international groceries, or even farmers markets; eat out at a new restaurant – try Greek, Indian, Chinese, Cuban, whatever your town or city has to offer.
Museum Week
It is hard to fit in museum time! We have a few near us, but it is a day trip to visit bigger ones like the aquarium or science museum. Take a week and see all the museums you've been putting off. This week can get expensive; if money is an object try one new museum that fits in with the rest of your field trip theme and make a day of it! Call ahead to see if there are classes or tours available. Check online to see if there is a picnic area or cafe for lunch, and always ask for homeschool discounts.
Get into Nature
Leave your electronics at home and enjoy nature. Explore a new park or visit a state or national park, find different animal habits in your area – day trip to a beach or a lake? Take a trip to the zoo or a nature preserve. Even a local park can look completely different through a pair of binoculars. If your family enjoys the outdoors, camping is a great experience. Check out camping stores for rentals or purchase some supplies: filter your own water, use a compass to go on a hike, try fishing, kayaking, or canoeing.
Community Field Trips
We have been setting up field trips to align with our kindergarten unit studies, but setting up field trips for a Field Trip Week would be a lot of fun. Look for community education websites or call and ask for a tour at your local recycling center or dump, fire station, zoo or nature center, factory, post office, grocery store, or bakery.
Catch-Up Week
Is there an area you skip regularly in your homeschool? Make up for it this week.
Art – Visit art museums, galleries, and antique shops; paint ceramics at a pottery studio; take art supplies to the park; check out your library's art section; sign up for a painting class together at one of those new paint and wine places – just skip the wine.
Music – Look for concerts, bands or musicians playing locally; see the symphony, ballet, or orchestra; musical theater production at a community center or local high school; look for a community or church choir and attend a rehearsal or show; if the timing is right – check out marching bands in local parades.
PE – It is sports week! Catch a local high school, college, or professional game; try a new sport – sign up for a private swimming or skiing lesson; look for open gymnastics; try a yoga class together; bike or run; search for exercise stations at a park in your area; go to a bounce house, trampoline place, or roller rink.
I hope this post inspires you to try your own Field Trip Week. One of the major advantages of homeschooling is the freedom to learn from the people and places in our community. Taking a break from lesson plans to learn in the world might be just the refresher your homeschool needs!
Have you ever had a field trip week in your homeschool? If so, what did you do with your kids?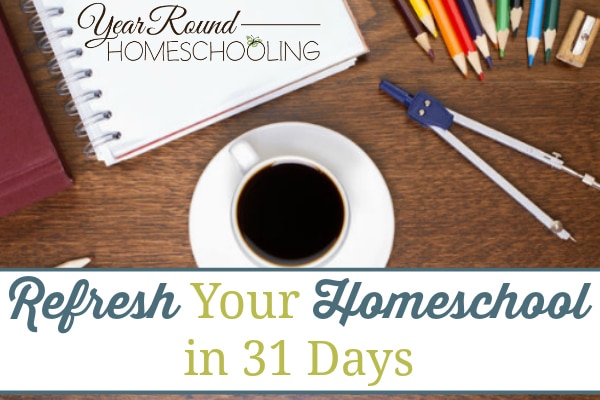 ---

Ashley Fox is a mom of three, homeschool parent, avid planner, and blogger at somerandomlady.com. A former first grade teacher, Ashley is currently homeschooling her oldest child with two little ones underfoot. Click to follow on Facebook and Pinterest.