My husband recently decided that our family needed to go on our first vacation since we started our family business. It has been a long 2.5 years since we began our adventure in the North Woods of Maine and we hadn't had the opportunity to take time off together as a family until this year. When we started discussing what we would like to do while on vacation, one of the first ideas that my husband and kids came up with was a cruise. While I wasn't opposed to this option, it wasn't my first choice.
Growing up my parents had taken me to see Niagara Falls and the Redwoods of California. Neither my husband nor my children have seen either and I wanted to share one of those experiences with them. However, God had other plans and my involvement in the vacation planning came to a screeching halt when I lost one of my best friends in a house fire. I couldn't see through the pain and had no desire to plan or even go on a vacation.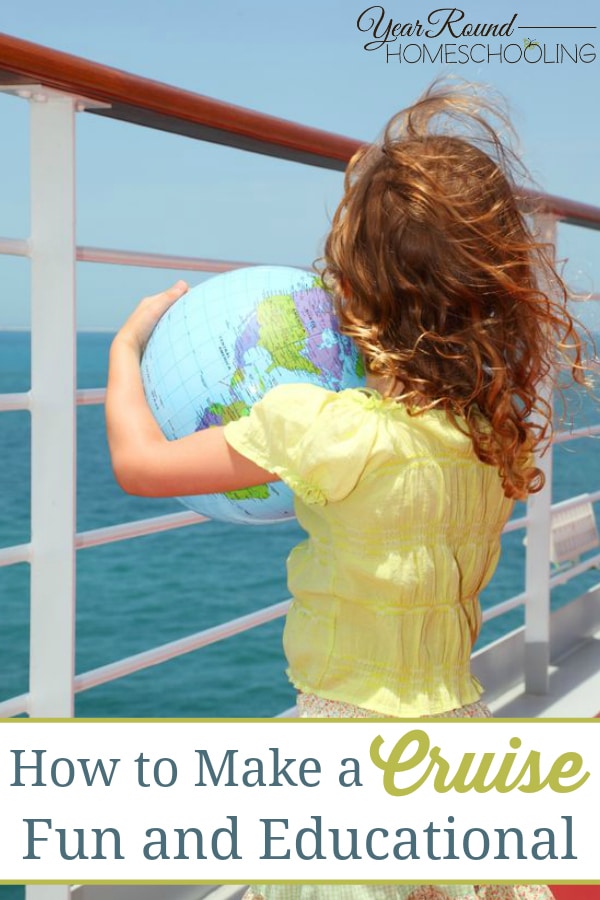 When my husband took over planning our family vacation, he picked up where I left off on Royal Caribbean's website. The kids had already chosen the ship that they wanted us to sail on and we had a very limited window of time when we could be away from our family business. That made it much easier for him to finalize our family cruise vacation. He had a few questions and with one quick phone call to Royal Caribbean he had the answers AND had booked a 7 night Western Caribbean Cruise! (A much longer cruise than we had originally discussed taking!)
After my husband booked our family cruise aboard Royal Caribbean's ship, Harmony of the Seas, I logged into their website to see what else I needed to do to ensure that we were prepared well in advance. Through the website I found that I was able to not only look into the ship's shows and each port's shore excursions, but I could also book them all of them ahead of time! (Sometimes the OCD, over the top planning side of me still kicks in. 🙂 )
Our cruise left Fort Lauderdale's, Port Everglades and sailed to Labadee, Haiti, Falmouth, Jamaica and Cozumel, Mexico. As a family we decided that we wanted to have one day in port that we didn't do a shore excursion. So, after we looked into all of our options it was determined that in Jamaica we would swim with dolphins at Dolphin Cove (fulfilling one of my lifelong dreams!) and in Mexico we would visit the Mayan Pyramids at Chichen Itza.
What I didn't realize during our vacation planning about taking a cruise was that it would allow us the opportunity to not only relax, but it would also provide homeschooling opportunities as well! This was such a blessing to me as a homeschool mom because so far this year it has been difficult to stay on top of homeschooling consistently.
8 Ways to Make a Cruise Fun and Educational
Before we left for our cruise, I reached a place where I knew that we needed to do something for homeschooling, but I was simply too tired to teach. It was in that moment that I realized that I could have my kids homeschool as they prepared for our upcoming family cruise vacation!
Prior to booking our cruise, my children spent time on Royal Caribbean and Southwest's websites pricing out our entire vacation. They researched the different room types available and compared the prices of each. They also priced out our flights from 3 different airports. We are not mathematicians, so anytime I have the opportunity to allow them to practice math in a fun way I jump on it!
Research, Geography and Writing
My children spent the week before our cruise researching and learning about the countries we would be visiting. They used our encyclopedias, the Internet and Usborne's Geography Encyclopedia. While they were researching they took notes and used them to write short research papers on Haiti, Jamaica and Mexico.
Throughout our cruise I was surprised at the many opportunities that my children were able to learn while having fun! It was amazing watching them learn throughout our vacation and they didn't even realize it!
Haiti was the port of call that we chose to just explore as a family. Our first stop was the beach and the kids snorkeled and saw coral reefs and a fish along the shore while I took pictures. Afterwards, we enjoyed a local gymnastics and dance team's presentation and shopped at a local market.
In Jamaica, my children had the opportunity to spend a few hours watching and learning about dolphins and sting rays at Dolphin Cove. This was an amazing opportunity for us to touch and see a beautiful creature up close and personal! Such an outstanding moment to experience a bit of nature!
While visiting Chicen Itza in Mexico, my children got to see one of the Seven Wonders of the World, learn about the history of the Mayan people, their religion and architecture and see Mexican culture in the shops around the pyramids and on our bus ride to and from the ship.
Throughout our family cruise our children were surrounded by men, women and children of all ages and races. They were given the opportunity to learn how to listen, speak quietly, share stories, be kind, learn about different cultures and much more every single day!
Aboard the Harmony of the Seas they have a "teen" room called, The Living Room. Only children ages 12-17 are allowed in the room and there is always a crew member supervising them. After exploring the ship for a couple days, I was able to relax and we gave our children the opportunity to stay together in The Living Room while we had some much needed adult quiet time. One day they didn't follow the rules given, so they lost the ability to visit The Living Room for a day and had to earn it back. This was a great way to teach responsibility to our kids and they didn't break the rules given again.
On board the ship there were several shows that we went to see together as a family. The Aquatheater was our favorite show location on the Harmony of the Seas. We saw Hideaway Heist and The Fine Line and both were amazing! The outstanding skills and brilliant talent in all of the shows on board were simply amazing!
While this isn't something we did very much this trip, you could have your children learn how to say a few phrases in the different languages of the ports you'll be visiting! My children know simple greetings in Spanish since my dad was born in Mexico and I spent a summer there as a teen. They enjoyed using them while we were shopping at Chichen Itza and the locals really loved hearing them speak Spanish!
At the end of our 7 Night Western Caribbean Cruise with Royal Caribbean not one of us was ready to leave the ship. Time passed so quickly and the time at sea was simply amazing. We are already looking forward to our next family cruise on board the ship they're currently building, Symphony of the Seas.
If you're looking for an amazing adventure filled with countless opportunities for your children to learn about and see the world, I hope that this has encouraged you to look into cruising with your family. I truly believe it is the experience of a lifetime!
*Please note, that the show Grease (on board the Harmony of the Seas) contains adult content…at times more than the movie itself. It truly is intended for an adult audience only.