Get ready for your visit to 'The Hoosier State' using this Indiana Field Trip Guide to help you plan!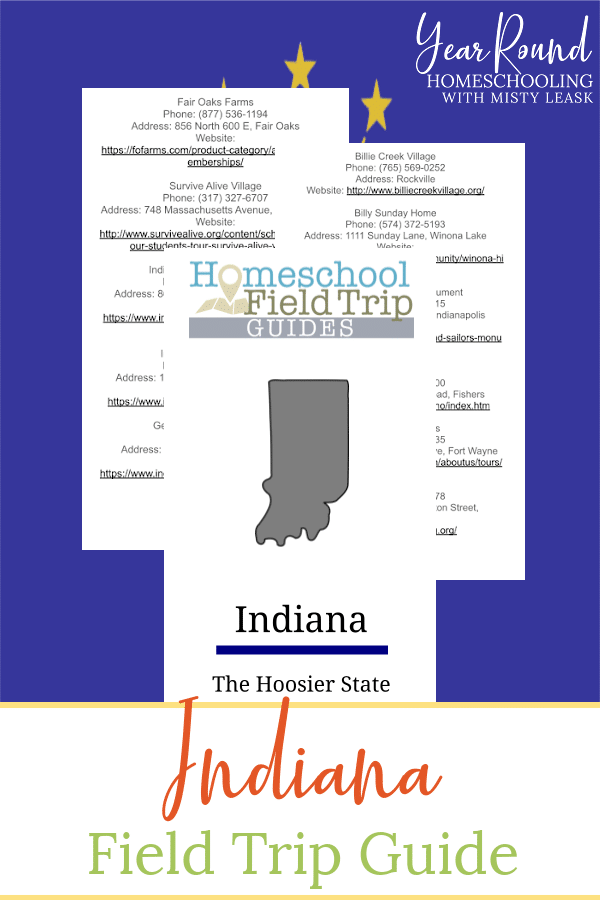 Field trips are an amazing, often unutilized resource. They provide both entertainment and education for kids and adults alike.
As I was completing research for this resource, I discovered that there are a few places that I would like to visit.
From the Soldiers and Sailors Monument to the Limberlost, from Grouseland to the Billy Sunday Home.
Inside this Indiana Field Trip Guide, you'll find 20+ ideas that the entire family can enjoy.
I've included several different types of field trips to ensure that everyone in the family can pick one to visit during your time in Indiana.
As this is a digital resource, you can either print it out to have in hand on the road or use it digitally on your phone, tablet or PC.