These Indiana Coloring Pages are a fun way to bring learning to life as part of an Indiana State Study.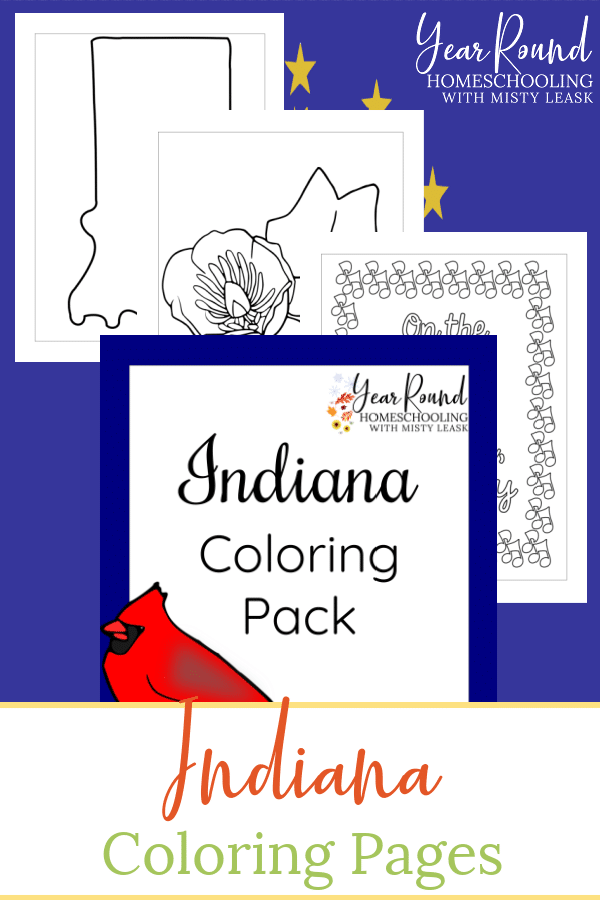 Some children may enjoy completing research and writing reports. I did, however, not all children enjoy those types of assignments.
It is important that we recognize the types of learning activities that our children learn best from and enjoy the most.
There are times when our children need to learn how to complete specific tasks they are given.
In those instances, we need to provide the instruction and practice required.
Once they've completed the requirements, I believe that we should allow them to move on.
Oftentimes, when my children learned how to complete an assignment they didn't particularly enjoy, I would give them the liberty to choose what they wanted to do next.
My desire has always been to create lifelong learners. If I only gave my children lessons that they didn't enjoy why would want to keep learning?
Completing state studies is a great way to teach your children US geography and history.
After completing research, writing reports, watching videos and reading books, coloring pages is a fun activity for kids to wrap a study up.
Inside this pack, you'll find pages featuring the state animal, state tree, state flag and much more!