Finding, planning and scheduling field trips in Iowa doesn't have to be a struggle! Check out this Iowa Field Trip Guide to get started easily!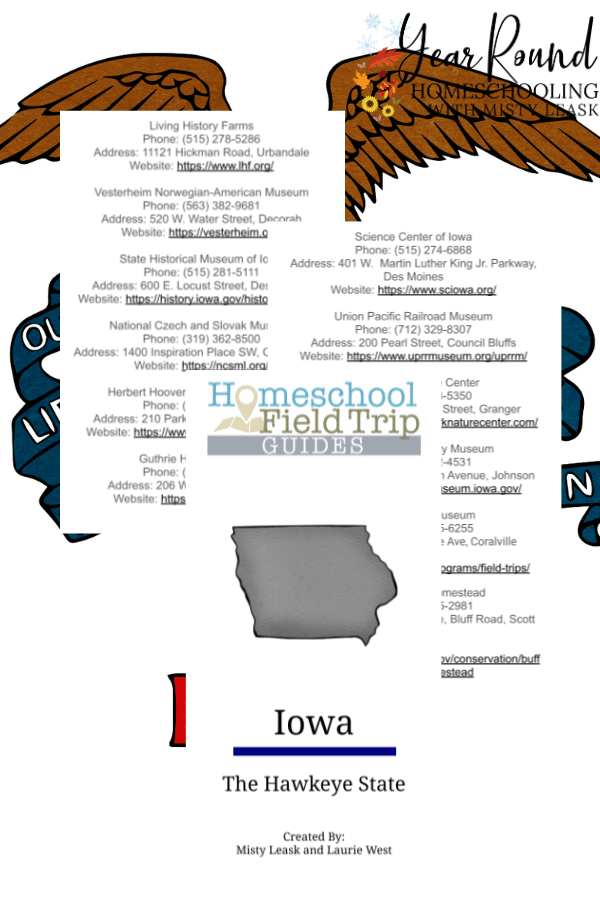 As an adult, I think I love field trips as much as kids do. That's probably a large part of the reason that I love to travel.
Field trips give opportunities like putting away textbooks, getting outdoors, learning through hands-on activities and much more.
If I had our homeschooling journey to start over again, field trips would be a more substantial part of my kids' education.
Oftentimes, we get focused on our schedules. The curriculum. Assignments. Checklists. Requirements.
If we aren't careful, we lose sight of making sure our kids are actually enjoying learning.
In order to raise lifelong learners, we need to remain focused on our kids.
They may not always enjoy what they're learning, but we need to ensure that how we're teaching them is enjoyable.
Inside this Iowa Field Trip Guide, you'll find 20+ ideas that the entire family can enjoy.
I've included several different types of field trips to ensure that everyone in the family can pick one to visit during your time in Iowa.
As this is a digital resource, you can either print it out to have in hand on the road or use it digitally on your phone, tablet or PC.