Traveling to Iowa may not be possible, but that doesn't mean you can't take your kids on field trips in Iowa. These Iowa Virtual Field Trips are great resources for visiting 'The Hawkeye State'!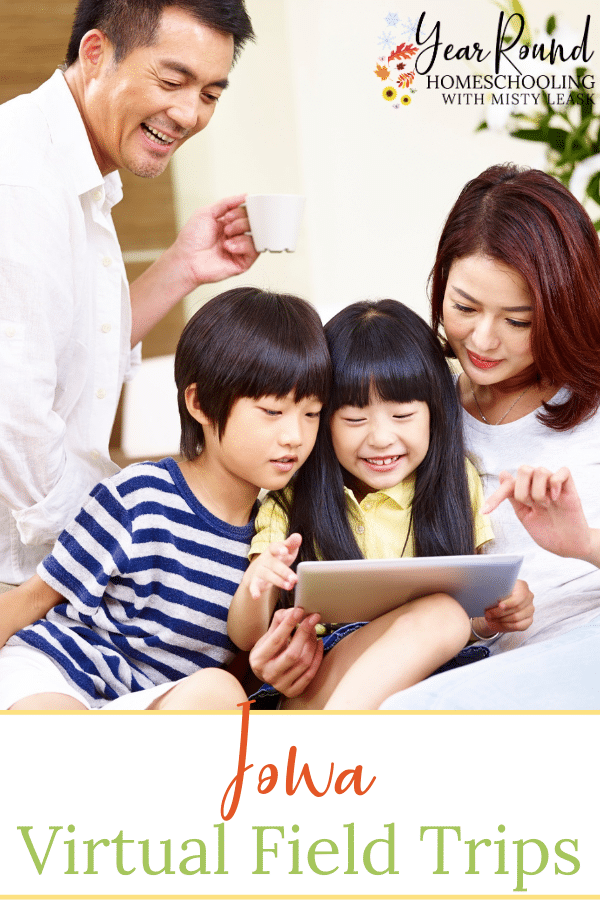 While the best way to go on a field trip is in person, if you're studying the USA for geography, that isn't always possible.
This is just one way that having the ability to travel/visit virtually is a blessing.
The Midwest is not somewhere I have been to yet in my life. As a Navy Brat and commercial fisherman's wife, water has always been nearby.
The history of Iowa is a large part of any field trip options both in person and virtual.
While researching virtual field trip options, I learned that the Iowa Gold Star Military Museum's virtual tour was in the Top 5 Virtual Reality Tours!
20+ Iowa Virtual Field Trips
History
Vesterheim Norwegian-American Museum (+ Virtual Galleries)
State Historical Society of Iowa
National Czech and Slovak Museum and Library
Herbert Hoover National Historical Site
Iowa Gold Star Military Museum
Iowa Museum of Natural History
Linn County Historical Society
Science
Bloomsbury Farm (Corn Planting – Butterfly Gardens – Honey Bees)
Art
Other
National Mississippi River Museum & Aquarium