Whether you're studying or exploring the state of Iowa, these Iowa Notebooking Pages are a great resource for your kids to use.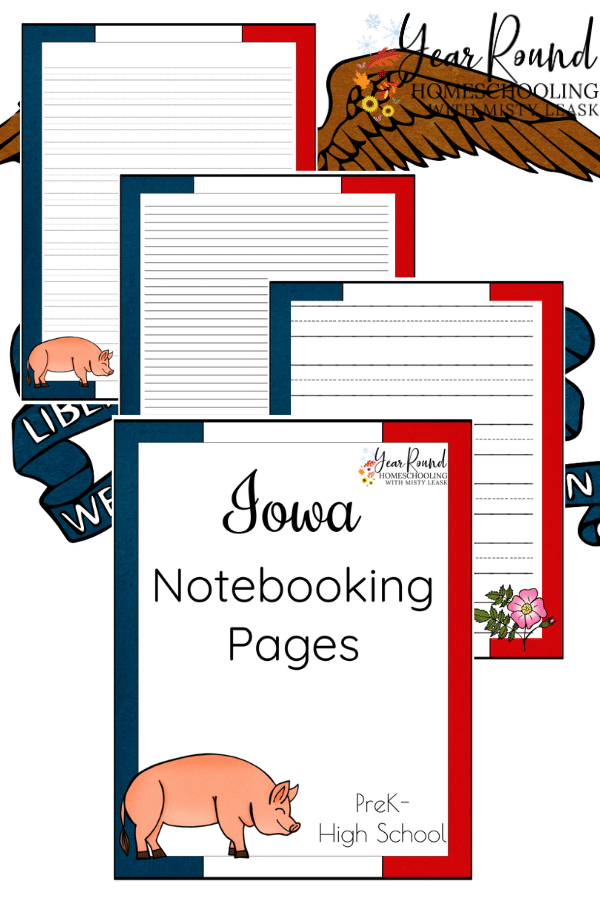 One of my children love writing growing up, while the other would have probably rather done the dishes.
Their love or dislike of writing didn't change what I required of them for written work throughout their homeschooling years.
Surprisingly, my son, who disliked writing throughout his homeschooling years, excelled at writing throughout his years at college.
My daughter who loved writing throughout her homeschool years, still enjoys writing fiction from time to time.
As a writer, I was blessed to be able to share a love for the written word with both of my children albeit at different times in their lives.
One way that I encouraged my children to write, no matter what topic or subject we were studying was through the use of notebooking pages.
Even the best writers need inspiration from time to time.
Sometimes staring at a blank piece of paper can make starting a writing assignment a challenge.
Notebooking pages may not seem like much, but they can make a difference.
These Iowa Notebooking Pages include options for children from Preschool through High School.