This Kids in the Kitchen challenge will help you make time to teach your kids how to cook, bake, entertain and more!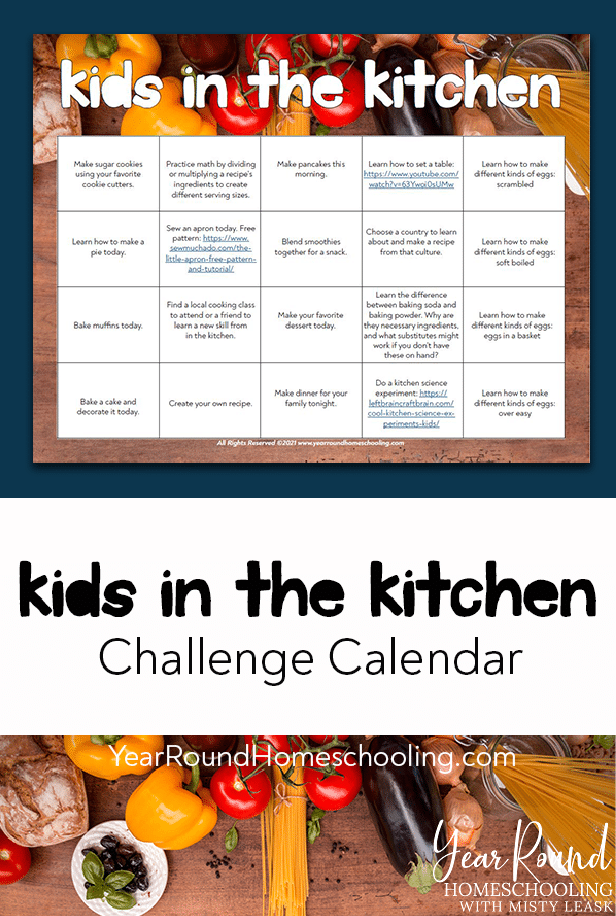 The kitchen is often the most used room in a home, so it is important that we ensure our children know the ins and outs of cooking and baking.
We may not know what the future holds for our kids specifically, however, we do know that no matter where they are or what they do for a living, they have to eat.
You spend most of your day in the kitchen, so who better to teach them? Getting your kids started in the kitchen is easier than you think.
I started by teaching my children home ec by using cookbooks and resources that they would enjoy.
Some of my fondest memories with my children include our time together in the kitchen.
While neither of them currently spends a good deal of time in the kitchen, they know how to cook and bake.
Through this challenge, you'll spend time with your kids teaching them how to make eggs in different ways, sew an apron, blend smoothies, practice math and much more!
For even more monthly challenges to use throughout the coming year, be sure to check out my store page here.