Kindness doesn't cost anything, but reaps many rewards. It is essential that we as parents teach our children the importance of being kind. They need to learn that simple acts of kindness can make a world of difference in someone's day. This month take on the February Kindness Challenge using this printable!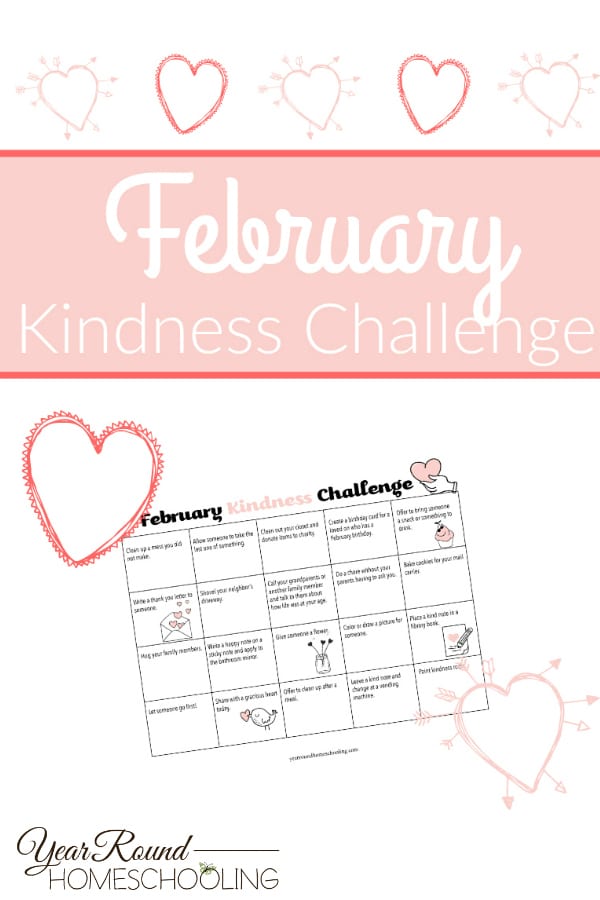 Your kids will have fun completing simple acts of kindness with the easy daily ideas included in this kindness challenge. After 30 days they will have created a new routine, one that includes looking for simple ways to brighten the day of someone else!
Do your children need a challenge to encourage them write well? If so, check out this printable writing challenge!