Over the years, I've found many ways to incorporate Lego into our homeschool. If there is a way to make learning fun, I'm going to find it! That's why I created these Lego Notebooking Pages.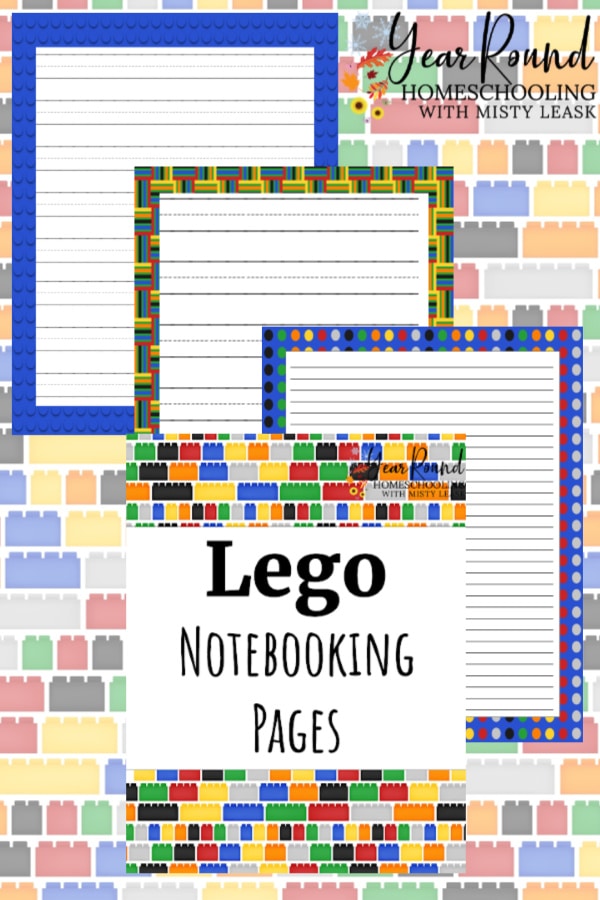 Finding ways to make learning fun, doesn't have to be a chore. Take time to consider the things that your children enjoy doing on their own time and find ways to incorporate them into your homeschooling!
Who doesn't love Lego®? Handwriting, not so much, but Lego® is a must-have item for children of all ages. Add Lego® to handwriting and you just might make your kids' day!
Whether your kids need to work on their handwriting skills, write a report or journal daily, these fun Lego® pages are sure to make their assignment a bit more enjoyable.
There are countless ways to incorporate Lego® into every single subject you cover in your homeschool. Not sure how to get started? I put together 50+ ideas for creating a Lego® Unit Study to help! These Lego Notebooking Pages are a great addition to it.
Inside you'll find Lego lined pages for students from Preschool through High School. Learning should be fun for anyone – no matter what age they are!