Over the last month we've been using Tyler Hogan's North Star Geography from Bright Ideas Press. We will be using this curriculum over the next two years since my son is in middle school not high school. Last month I discussed how we planned to use this curriculum and how much I appreciated the fact that Tyler took time to outline a schedule for younger students or those seeking a slower pace.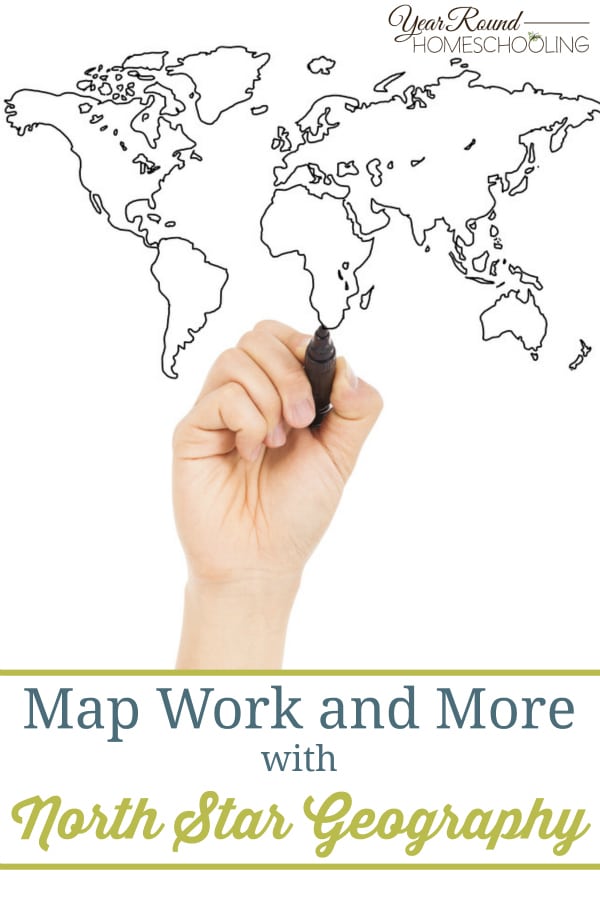 As my son is getting older, he is enjoying having the ability to use the computer to research and do school work. So, working with the Wonder Maps in conjunction with North Star Geography has been exciting for him. He loves having the ability to design the maps to his taste at the click of a button. While researching for the map work in Lesson 1 he discovered that he could add or remove country lines and ocean labels and print the maps in black and white or in color! Even though he has not used the computer very much for school, he had no problem figuring out how to use the program in short order.
We have been enjoying Tyler's Geo Tips each week that get delivered directly to my email and are looking forward to completing many of them over the next two years. Since Christmas was coming up, my son decided that the Geo Tip he wanted to use was to research and pray for a country. Once again he enjoyed the opportunity to use the computer to research online the country that he chose to pray for this month.
To add to this Geo Tip assignment, we had recently received a packet from Voice of the Martyrs which included a note card to send to a persecuted Christian family to let them know that you are praying for them and a card including 10 ways to pray for them. My son used the card to let them know that we are praying for them and we are using the 10 ways to pray card to continue to pray for persecuted Christians around the world.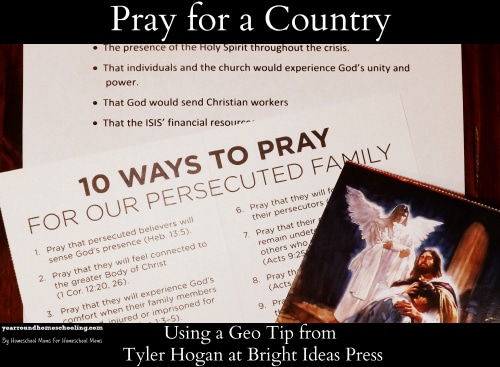 As the teacher I was greatly surprised at this curriculum's ease of use for my student. He caught onto the map work and research quickly, while enjoying learning about the world around him. Watching his face light up as he discovered what the most common languages were, what the largest desert was and how many cities and towns are in the world was priceless! It has been a great addition to our school year and we're both excited to learn more using North Star Geography!