The sea is my favorite place to be and the animals found there are simply amazing! This Ocean Animals Study is full of fun learning activities for kids to complete before heading to the ocean to explore!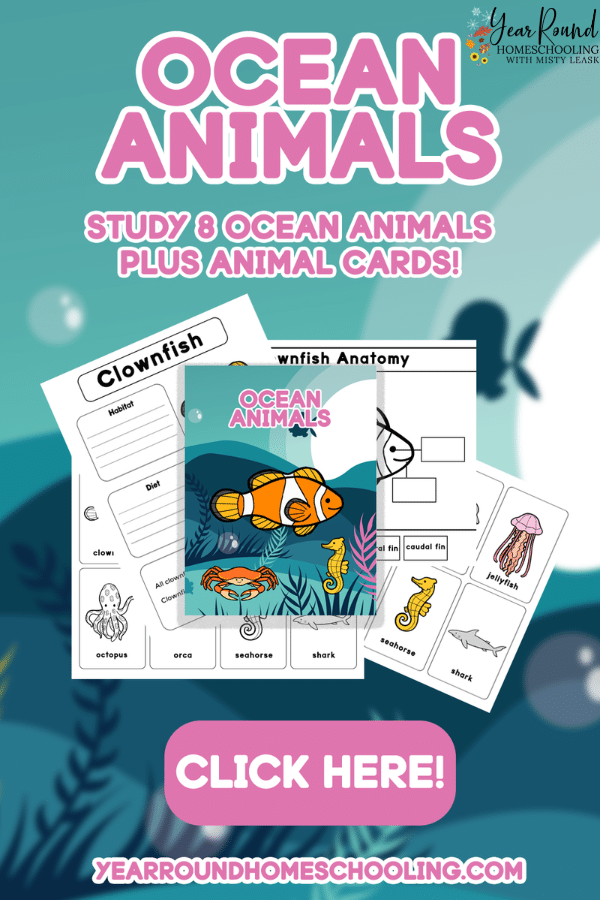 Being a Navy Brat since I was 5 years old instilled a love for the ocean in me. No matter where I have lived, my heart longs for the sea.
While I don't get to visit the ocean as much as I would like now that we own a lakefront family business, I get there as often as I can.
From a very young age, I began teaching my children to be independent learners. It is my belief that the sooner our children discover the desire to learn new things on their own, the more likely they will become lifelong learners.
Both of my children love animals, as most children do I believe. I took that love for animals and made them the first topic for my children's research projects.
Researching is a skill that our children will need at various times throughout their lives. Why not teach it at a young age about a topic they enjoy?
There are 8 different ocean animals featured in this Ocean Animals Study Pack.
Your students will need to do their own research about each animal to complete the fact page, anatomy page and read/answer pages.
For a fun wrap-up of their study, your students will enjoy playing a matching game with the included color and black and white ocean animal cards.