Doing math in the wintertime is more fun when there are themes involved in your homeschool! A great wintertime theme for kids of all ages is penguins! This Penguins Math Pack was designed for your PreK through Middle School students and they will have fun working on their mathematical skills while using this fun pack!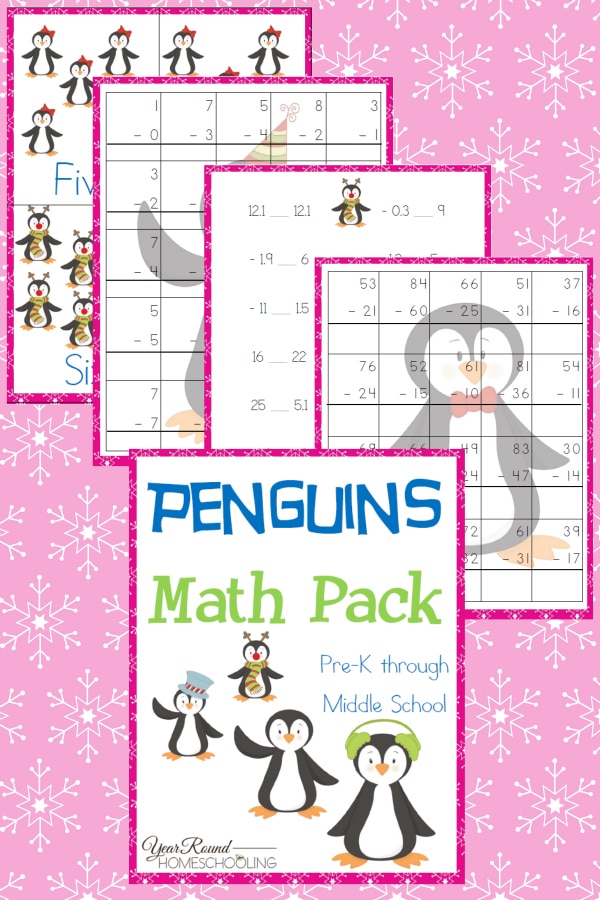 Inside you'll find over 120 pages of math fun for your kids in preschool through middle school! From addition and subtraction, to multiplication and division, to decimals and pre-algebra, your kids will have fun changing up math class with this fun math pack!
This Penguins Math Pack can be found in our Penguins Activity Pack for Kids! This pack has over 275 pages of penguin themed fun! 
Inside our Penguins Activity Pack you'll find the following penguin themed activities; penmanship, math and notebooking pages for PreK through Middle School, matching games, bingo cards, spelling and vocabulary worksheets and mazes!