Kids love sharks. It doesn't matter what age they are, kids are fascinated with them. If you've never studied sharks with your little learners, you really should add them to your homeschool plans in the near future.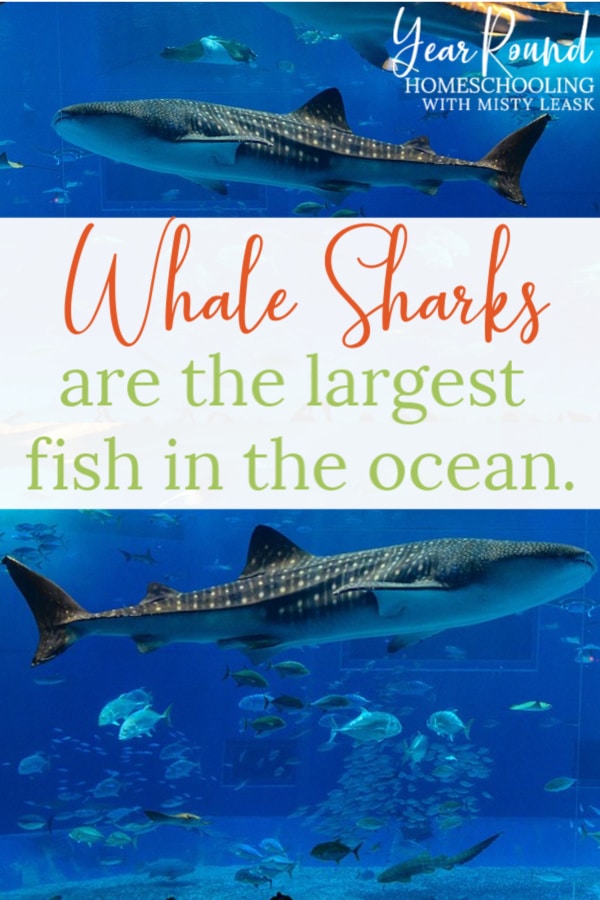 The beauty of studying sharks as part of your homeschool studies is that you won't run out of new materials. You could study them every year and still learn something new.
Your youngest students will likely enjoy flipping through the pages of picture books about sharks, watching shark science videos, creating shark crafts and eating shark-themed snacks.
Preschool and Kindergarten must be fun. If you make it all work and no play, your young students will struggle to love learning which is something you need for all the tomorrows that lay ahead of you!
Throughout our homeschooling journey, I've discovered ways to make learning fun without losing the educational side. That is why I've put together an entire Preschool-Kindergarten Shark Learning Collection for your little ones to enjoy!
Preschool-Kindergarten Shark Learning Collection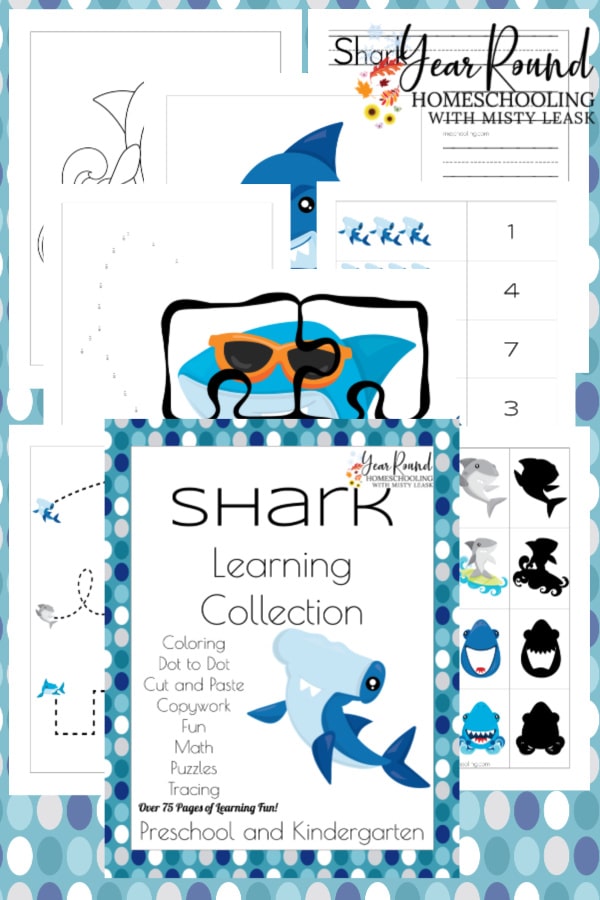 Learning can be fun for your little ones, you just need to provide them with educational resources that interest them!
The Preschool and Kindergarten Shark Learning Collection features over 75 pages of fun learning activities. The activities are broken down into 8 individual packs for easier use. Allowing you to pick and choose which activities you want and skip those that your students don't need.
Your little learners will stay busy for quite a while completing the activities inside this collection! Inside you'll find over 75 pages including…
Coloring Pages
Puzzles
Tracing Activities
Math Resources
Cut and Paste Exercises
Copywork Practice
Connect the Dots Games
and lots more fun stuff!
Keeping little ones busy using learning activities is a great way to use the crazy amounts of energy they have. There will be days when you just need a break or run out of ideas for what to do with them. That is not only ok, it is normal! Let me help you keep them entertained and learning!
The activities included in the Preschool-Kindergarten Shark Learning Collection aren't just fun – they are educational too! The truth is, that you don't have to put together lesson plans or use a specific curriculum to teach your children. You can keep your kids learning without them realizing that's what they are doing using this fun collection of educational activities!
This collection is also a great addition to a unit study or Shark Week for little learners interested in learning about sharks!
$5 for the entire PreK-K Shark Learning Collection! (But hurry this is a limited time offer! The sale ends August 8th!)