Pride and Prejudice. One of the most beloved books of all time. Jane Austen's most known work of literature. This Pride and Prejudice Book Study will encourage your students to take a deeper look into each of the characters.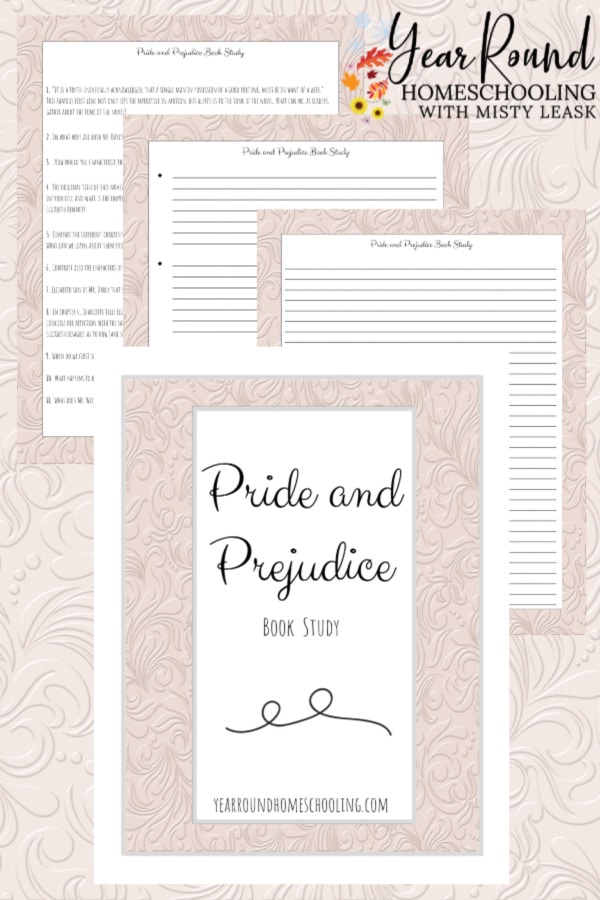 There is so much to not only enjoy about Pride and Prejudice but to learn from as well.
This Pride and Prejudice Book Study Pack is filled with questions that you can use as discussion topics if you're reading the book together or your student can complete them on their own.
There are several different styles of paper included designed to give you the utmost flexibility to customize the study to your students.
This was the first book I ever read by Jane Austen and it started a love for all of her writings.
My mom purchased her entire collection for me as a gift when I was in high school. They are one of my most prized possessions to this day.
She is my absolute favorite author. I've read all of her books countless times over. They never grow old to me.
So, keep an eye out for more Jane Austen book (and movie!) studies to come in the very near future!