Science is the field that allows us to explore the why of these beauties we marvel and wonder at. In order to teach science in our homeschool, we must first be in a state of wonder at the world around us – the world that God created.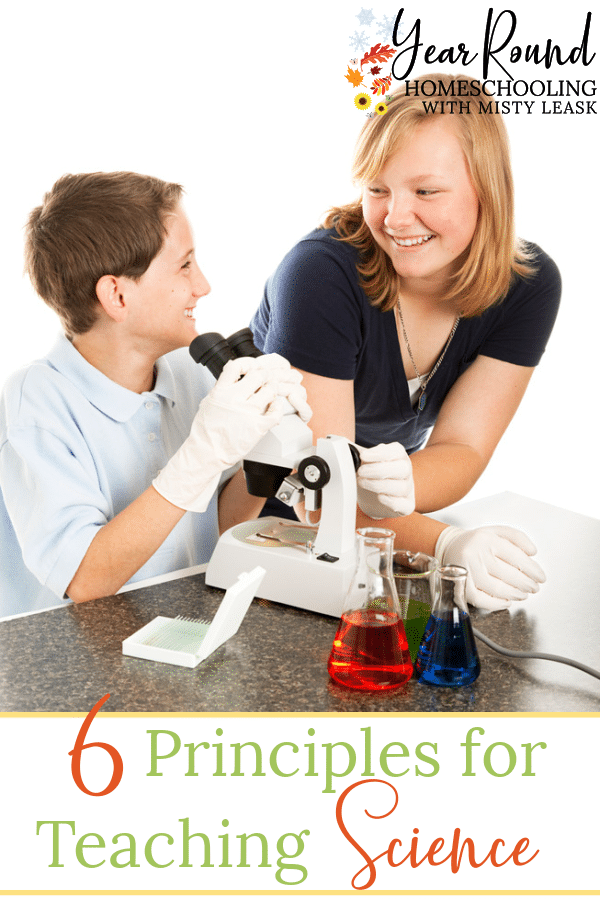 Who does not wonder at all the mysteries of life in and around us? Who does not delight and enjoy the beauty of a sunset or sunrise? I for one do all of these things. I especially have a thing for sunsets and sea or sky views.
Kids have a natural appreciation for science. From a young age, they wonder about life and natural processes and they love to ask questions.
Our task as parents and educators is to nourish and nurture our kids' love for the world around them. We must help them deepen their appreciation of science as this will allow them, or better said, lead them to a better appreciation and praise of its Creator and Sustainer.
The task of science and its ultimate goal is to point us to recognize the wisdom, care and beauty of God, the Creator. We live in God's world and He wants us to study it as a way for us to acknowledge and submit to His majesty, power and grandeur.
One way that is done is by the fact that the more we learn, the more we realize how much we don't know and that there is more to discover. Kids must be prepared for this reality and encouraged to keep an inquisitive mind as much as an attitude of praise and submission.
Science is found everywhere. As such, science does not have to be as hard as we think it is. For sure, as the grades add up, and depending on whether or not your child wants to go into the sciences, later on, you may need to be very intentional in what and how you choose to study science. As a general rule though, science can be taught everywhere while using a variety of methods and tools.
As you teach science in your homeschool, it is important that you keep several principles in mind.
6 Principles for Science in Homeschooling
Keep the questions coming: Kids always ask questions and wonder about how things work. Encourage that curiosity and encourage them to find the answer themselves or with our help. One way of doing that is by asking them questions yourself.
Take every opportunity to show them that the world around us is science: While looking at a flower, the stars, the food we eat, the way our body works, etc. these are all part of science.
Do not fear and fret about messes that come with experimenting: Messes are part of the learning experience. I for one did not like having my living room, kitchen or bathroom all wet, and having to wipe up the baking soda, food coloring, etc. Yet, kids love science and being amazed at what happens as the results of these experiments. In addition, experiments are another way to promote an investigative mind.
Science experiments are great for family bonding: When making science experiments you have to work together. That alone makes it a great teaching tool, but on top of that, there is nothing more exciting than sharing a moment of awe.
Try to make it fun and interesting: Especially in the younger years, we need to keep science to topics that really interest the kids and seek to make learning as fun as can be. Since science by nature is very hands-on this should not be too difficult. Even when the kids grow up they never tire of being awed at things that they truly wonder about, so even though we have to learn about the not so fun stuff, we should always seek to make room for fun science.
Schedule it and make time for it: This one here is my downfall. Every time science is skipped at my house (because Math and Language Arts tend to be prioritized) it is because I did not schedule it properly, or I was too stuck in my schedule. Every time science was done, it is because I scheduled it in. This becomes even more important as the demands of the grades become higher and higher.
I encourage you to either do a science experiment or explore something over the next month. Make sure that you schedule it and that it is fun for everyone!
What's your favorite science topic to study?
Nature is all around us and it's part of science! Follow our science Pinterest board below to keep your kids busy with science activities, experiments and more this year!
Follow Misty Leask's board Homeschool: Science on Pinterest.