As a homeschool mom I know how important it is to be encouraged and ensure that I spend time in God's word each day. When my plates are full I find it difficult to sneak in time to truly study God's word (which I LOVE to do!), but I do my best to sneak in a few minutes alone with my Bible and in prayer.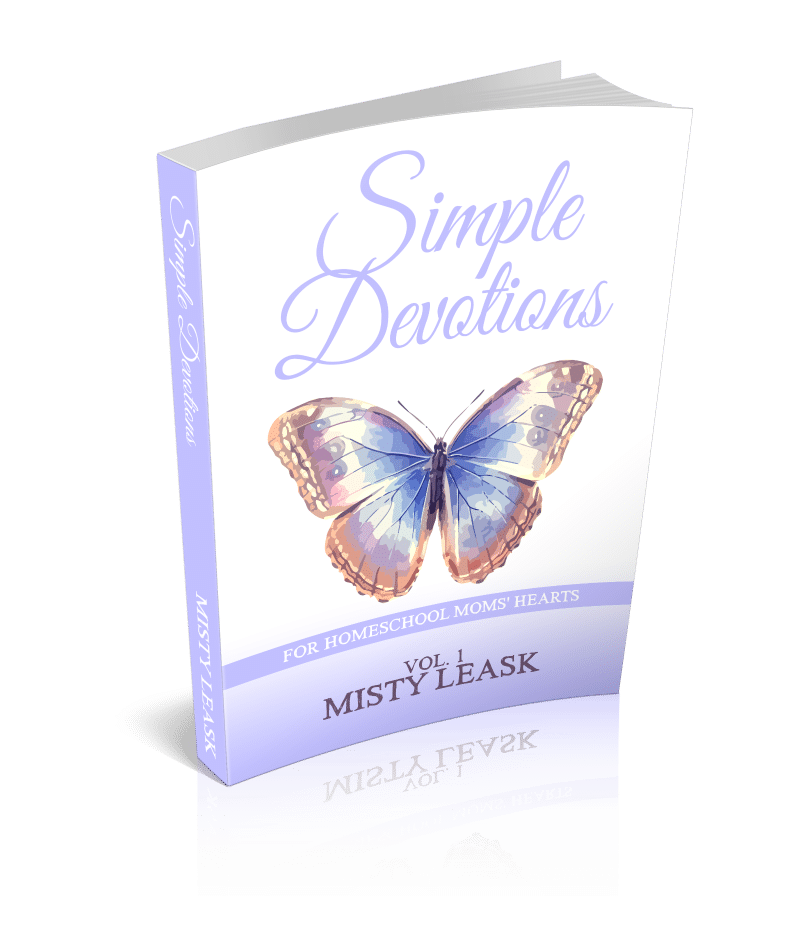 I wrote these simple devotions with fellow homeschool moms in mind, taking into account how busy your days are and knowing the need each of us have for encouragement, reflection and prayer! It is my prayer that Simple Devotions for Homeschool Moms' Hearts is a blessing to your heart!
In this book you'll find the following encouraging chapters, each with a worksheet featuring a reflective question and space to write a prayer: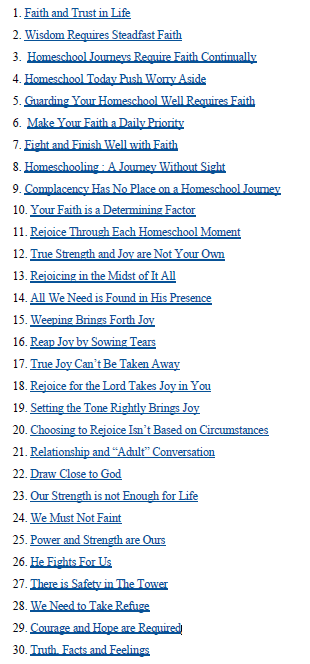 The following two tabs change content below.
Misty Leask
Misty is a Daughter of THE King, Texas girl always, Navy brat at heart, loving Fisherman's wife, blessed mother of 2 and founder of Year Round Homeschooling. She is passionate about being real throughout all of life's struggles, successes and dreams. Her heart is full of ideas and passions, but the hours in her day never multiply to get it all done. Misty loves writing and reading in her spare time. Music and photography are favorite past times of hers as well. You can find her on
Facebook
,
Twitter
,
Instagram
and
Pinterest
Latest posts by Misty Leask (see all)