The reasons that parents choose to homeschool their children varies, but all homeschool families have one thing in common. They want to provide their children with the best education that they possibly can. Unfortunately many homeschool parents get lost in the overwhelming amount of homeschool curricula there is on the market. One of the biggest misconceptions that homeschoolers make is that the best curriculum is the most expensive and detailed one on the market. This is simply not true. The best homeschool curriculum does not have to break the bank or blow your budget.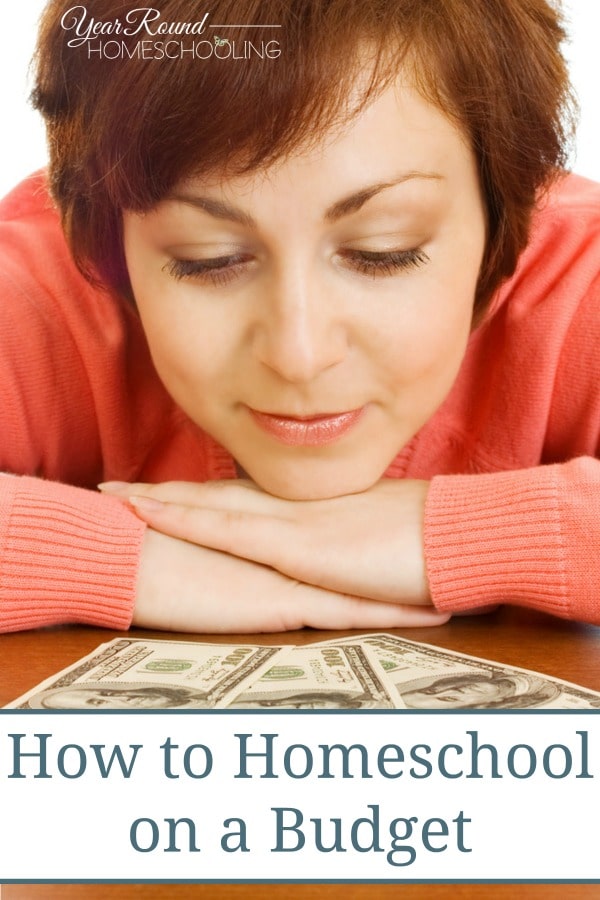 The truth is that the homeschool curriculum that is best for your children probably won't be what my children need and vice versa. Every homeschooling family will have different beliefs, learning styles, schedules and more to consider before deciding on a homeschool curriculum for them. It is for this reason that homeschool parents need to take time to research and talk to other homeschoolers to learn about the homeschool curriculum they are considering for their children. There is nothing more frustrating than purchasing a homeschooling curriculum and finding out that it will not work for your children and having wasted money because you didn't take time to look into it more thoroughly before you paid for it.
We're drawing near to the end of a homeschool year and many homeschool families will be purchasing next year's curriculum soon, it is one of the most exciting times for a homeschool mom! We can't wait to go shopping and often we purchase curriculum on impulse and regret it later. So this year, before you go shopping consider the following tips to help you homeschool on a budget!
Determine whether you will follow a traditional school schedule or if you will homeschool year round
This is important because if you are going to follow a traditional school schedule, it will likely be easiest for you to purchase everything you'll need for the entire school year at once. If you choose to homeschool year round, I find that purchasing small amounts of curriculum at a time saves me both money and frustration. After all, who wants to have curriculum left at the end of the year that wasn't used and thus money was wasted?
I recommend making a list for each child that includes their approximate grade level and learning style. This will help keep you focused in the midst of a plethora of homeschool curriculum and ensure that you do not make purchases that will not be appropriate for your children.
Research homeschool curriculum based on your shopping list 
Ensuring that you research only the homeschool curriculum that you will need to purchase for the upcoming year will help you remain focused and not get lost in the thousands of options on the market. When I am shopping for homeschool curriculum for my children, I ask my homeschooling friends, look for fellow bloggers' reviews online, read reviews on curriculum websites and check Cathy Duffy's site for insight as well.
Most homeschool curriculum sales happen during the month of May because the traditional school year is coming to an end. If you can have all of your ducks in a row and be ready to purchase next year's homeschool curriculum in May, then you're likely to save a bundle!
Check out resell groups and websites online 
Many homeschool moms resell their used curriculum online and this is one of the easiest ways to save money on your homeschool curriculum. I always check Homeschool Classifieds, eBay and Amazon before I look anywhere else. There are also countless Facebook groups where homeschool moms sell used curriculum as well. Often they are based on one homeschool publisher, which makes them easy to search for.
You'll find my favorite 13 Resources for Frugal Homeschooling here!
Buy essential homeschool supplies in bulk
There are many homeschool supplies that you will need consistently throughout the year and often they are cheaper when purchased in bulk. Notebook paper, graph paper, pencils, crayons, colored pencils, markers, file folders, tape and glue are the supplies that I ensure that I always buy in bulk. I do this for two reasons, I don't want to be caught without them and need them and because it is often cheaper. If you consider that if you don't have them on hand and that it would likely require an added trip to town to purchase them or delay your homeschooling if you order via Amazon Prime, then it would cost you time and money.
Don't immediately buy a new curriculum if the one you have isn't working
Take time to figure out why it isn't working for you and/or your children. It may be that you simply need to loosen up the lesson plans by giving more time to complete them, eliminate redundant/unnecessary problems or activities or add fun videos, games, art, experiments or printables. Make the curriculum work for you, adjust the lesson plans and activities to work with and for your children!
Homeschooling on a budget is possible! You do not have to stress how much you spend on curriculum each year. If you take these simple steps before each homeschool year begins (and continue to remember them throughout the year too!), then you will be able to homeschool on a budget every year! No more breaking the bank or having to borrow from Peter to pay Paul in order to provide your children with a quality education.
How do you ensure that you homeschool on a budget each year?