I don't like to grade my kids' school work, in fact I don't grade my son's Math, his curriculum does it for me. Other than that, I grade his English and my daughter's Math and English. That is all I grade right now. When my kids were younger I graded every single subject, but my visual learners couldn't get past the red marks and felt like failures for getting a couple answers incorrect on yesterday's lessons. So, I stopped grading and my kids weren't the only ones happy, I was thrilled!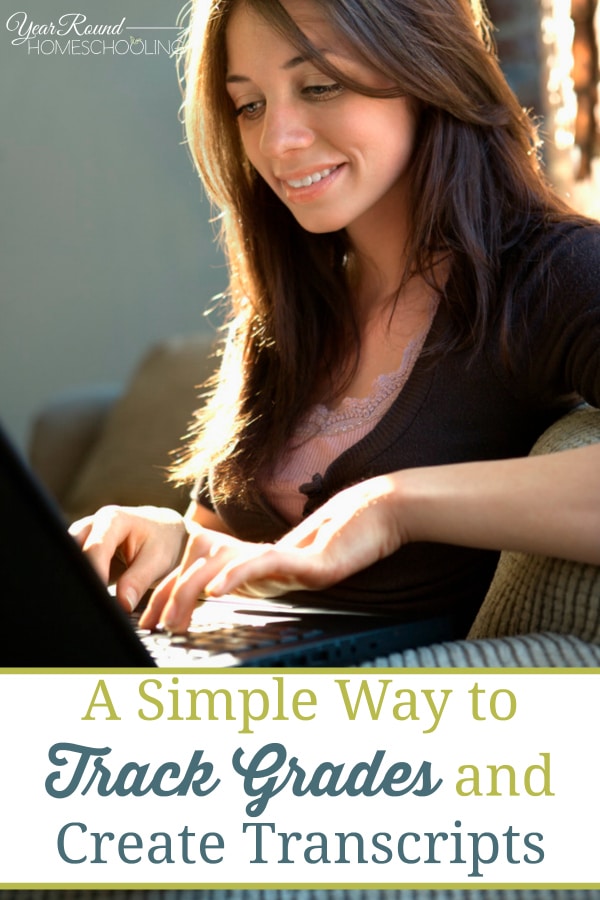 Sadly, that won't be able to not grade continue much longer. I know that once my son hits High School that I have to start tracking his grades because we'll need them in order to create a transcript. I had no idea how I was going to stay on top of our family business, my online business, our child led homeschooling method and start grading again! Thankfully I took time to talk to my mom as I was starting to prepare to homeschool through high school and she helped me get on track!
While we were looking into different high school homeschool curricula options, we discovered a gem! While I can't wait to use it, I will wait one more year for High School to begin! After all, once I start grading again I won't be able to stop until our homeschooling journey ends.
The Applecore Record Keeping System is simple and easy to use for all of your students! This online record keeping system allows you to keep track of the courses each of your students take, their grades and attendance! You also can put their weekly homeschool lessons on a calendar and scheduler, create a portfolio, print a transcript, report cards and more!
I love that with Applecore I can input all of the classes my students take, they aren't already listed on the forms. This is especially important since we follow a child led homeschooling method and the classes my kids take aren't typically listed.
This system will make keeping track of your students grades easy! At the end of the year you don't have to worry about putting together a report card either, simply click and print! High school transcriptions are just as easy!
For moms that don't like to grade and struggle keeping track of all of the paperwork that comes with homeschooling planners, this is the perfect way to track your students grades and create transcripts! 
It doesn't matter what homeschool curriculum you use, what grade levels your children are in or how many children you're teaching, Applecore will keep your homeschool documentation organized!
If you'd like to learn more about this online record keeping system, check out this simple tour of the Applecore system here.
As a Year Round Homeschooling reader you can save 20% off an annual subscription to Applecore using this discount code –>  yrhomeschooling
I don't typically recommend products that I haven't used personally, but I have looked into this resource in detail and will be using it starting next year. If you've been struggling to find the RIGHT way to keep track of all of your student's grades, this is the way to go! You won't have to worry about losing your planner or your students lesson book, once you input your student's grade into Applecore it is saved there!
How do you keep track of your grades and create transcripts?