Homeschooling would be so different if parents could get over the thought that you have to use textbooks in order to homeschool your children well. This thought isn't just from public school or private schooled parents either, many homeschooled parents believe that to homeschool you have to use textbooks. I was one of those parents.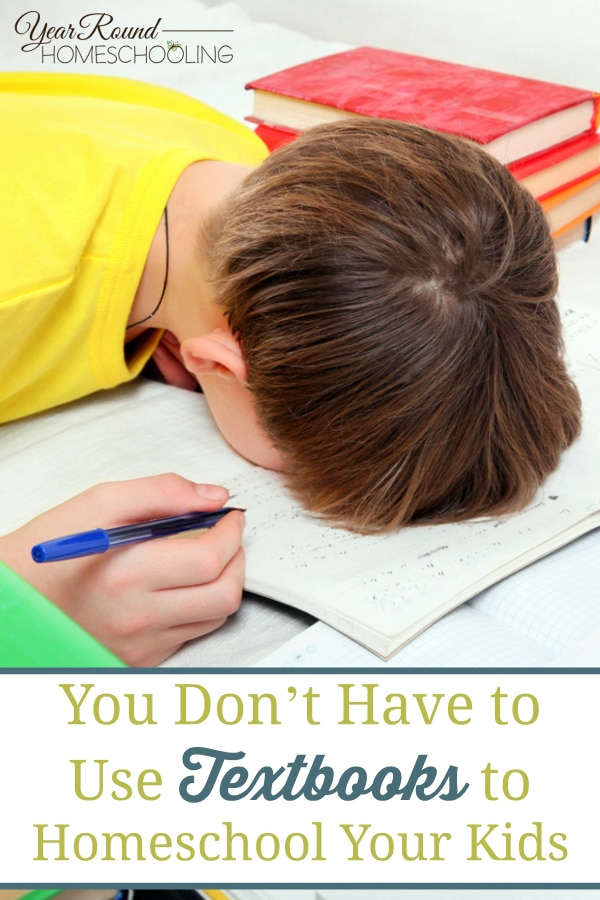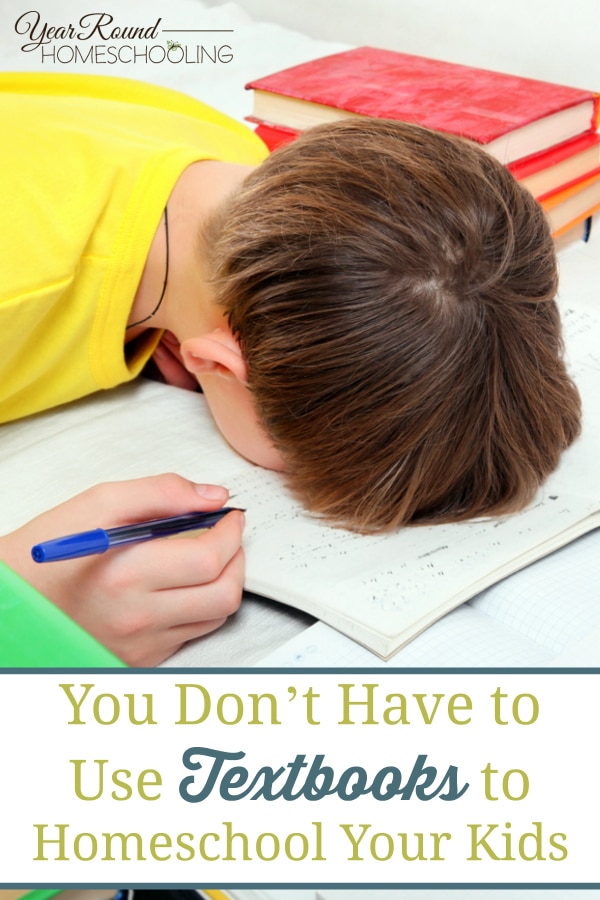 The first 4 years that I homeschooled my children we used textbooks for every single subject; Math, English, Science, History, Social Studies, Art, etc. It was a long 4 years filled with lots of frustrating homeschool days. My children didn't want to learn, they lost their curious nature and desire to explore. I wanted to cry because I worked hard to plan out our enter year in detail with lots of field trips and fun activities. Yet, that didn't matter. Homeschooling was a struggle.
We became year round homeschoolers in our 5th year of homeschooling and that is when I learned to loosen the reins a bit. I let go of following a rigorous schedule with textbooks. We did a lot more exploring the outdoors and reading together than we did actual school book work that year. That was just the beginning of our journey to becoming child led homeschoolers.
Last year, I stumbled upon the most inspirational homeschooling resource I've ever read and it changed our homeschool forever. It gave me the strength, wisdom and grace to take the steps that God had been directing me to take for a few years. Letting go of my children's education was not an easy thing to do, but it was the best thing I could have done for my children.
I didn't want them to be anyone or anything specific, but I was doing that without even trying to. By pushing them so hard to complete their textbooks each day and every year, I was not allowing them to be who God made them to be.
My kids don't enjoy textbooks. At. All. They love to read. Exploring is one of my daughter's favorite things. My son loves building and working with his hands. Both of my children love to learn, but not through textbooks.
Textbooks are hard to let go of because they provide homeschool parents with the outline, lesson plans, Q&A and much more. They are easy to follow. Yet, if they provide a daily struggle and kids don't learn even what's inside, what is the point?
Once I let go of textbooks and embraced unit studies and digital curriculum, my children's desire to learn has increased! They love having the opportunity to choose their next history or science study and can't wait to share everything they've learned! No longer do they spend hours writing down the answers to questions that they won't remember tomorrow. Instead they spend weeks discovering the history of the Mayan culture, Vikings and Cowgirls. Afterwards they enjoy writing reports covering what they've learned because they loved it!
I can't imagine ever going back to textbooks after the freedom and excitement that has entered our homeschool over the last year! If you're struggling to get your children to complete their textbook lessons each day, may I encourage you to consider a change of pace? Put the books away, ask your children what THEY would like to learn about for awhile. Then, find a way to make that part of your homeschool! Whether you find books at the library, a unit study online or a lapbook to get started, try changing things up a bit and see what happens to your homeschool!
If you aren't sure where to begin, go shopping with your kids at the Build Your Bundle Sale. You'll find great digital curriculum for pennies on the dollar covering almost every subject you can imagine. There is something for your earliest learners through your high schoolers and lots of encouraging resources for you too!
Homeschooling is a family journey that should be full of adventure, not stress and frustration. Find a way to put that spark back into your children's eyes and make learning fun again!
What type of homeschool curriculum do you use?