Star Wars was one of my family's favorite movies growing up. My brothers were teens when my son was a toddler and they introduce him to Star Wars when most little ones his age were watching Bob the Builder. Now, both my son and daughter love watching the movies with me!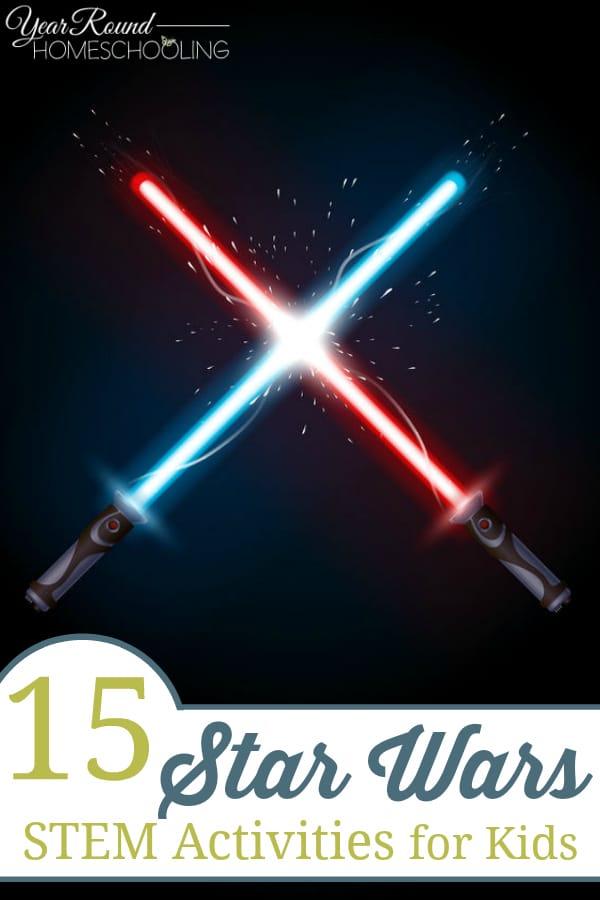 While my kids enjoy even the newest Star Wars movies, I'm an original Star Wars fan. The Force Awakens broke my heart. We've made it to the theater to see all but one of the newest movies, but I tag along just because Star Wars is a family thing. Not because I really love them. If only they'd bring the originals back on the big screen, that is something I could get excited about! 
Whichever Star Wars movie you and your family enjoy, they really are fantastic! As a homeschool mom, I love that they get my kids excited to learn more about space and there are so many great STEM activities they can do! These Star Wars STEM activities will encourage your kids to learn and have fun at the same time! 
15 Star Wars STEM Activities
You'll find all of our Star Wars printables listed here!
What Star Wars STEM activity do your kids enjoy the most?