As my children have gotten older it has been more difficult to find holiday themed resources to use in our homeschool. Typically the arts and crafts, printables and activities are for preschool and elementary students. Even finding things for my middle schooler to do has proven challenging. So, I've had to come up with ideas and activities myself. One of the most important things I want my teens to learn is to slow down and take time to really think about things. So, this Easter I created these Christian Easter Writing Prompts, designed for students to consider and write about what it would have been like if they were an intricate part of the story themselves.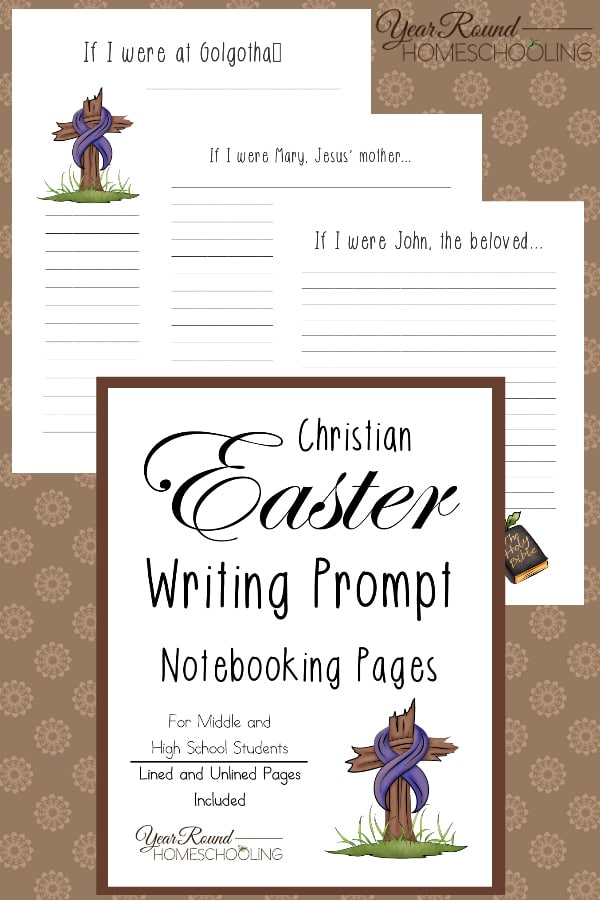 Our teens need to have opportunities to think about how they would handle things on their own – what choices they would make, how they would respond and what they would do.
Writing prompts are a great way for them to get started. The Easter story is the perfect place to begin. It was a turning point in history. A great time for teens to truly take time to contemplate what they believe and how their beliefs would have impacted their actions.
If you have younger students, you'll find a PreK-Kindergarten Easter Scripture Handwriting Pack for them here, a Manuscript pack here and a Cursive pack here!