Art has always been a favorite subject of mine. I am always so impressed with how others perceive things; their interpretation of life and the world around them. There is so much that we can learn from art, not just studying what has been done, but those who have done it. Creating art ourselves is a powerful tool for learning too. Yet, where do we begin? How can we bring some of those artists and their amazing works to life in a way that is meaningful to our children?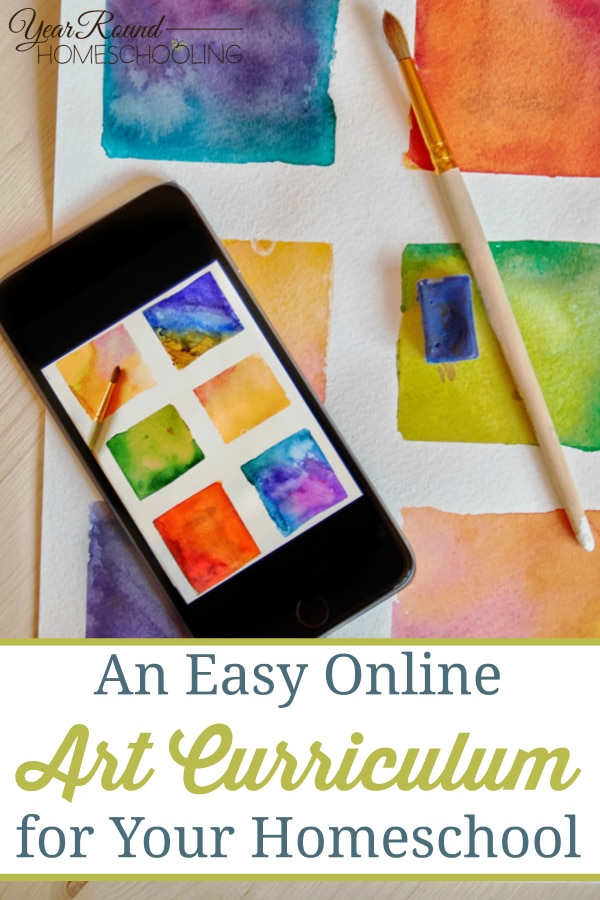 Enter in, arTree and it's creator Eva Soukalova. This amazingly simple and fun program was born out of a need of her own son. She speaks to how when he went to school there were no art docents. He would have been devastated, he's such a little artist, so she began creating art lessons herself and soon they used them as a curriculum at the school. At the end of the year they had 1-3 docents in every classroom, which was quite amazing.
This is an awesome website that makes it easy and fun for kids and parents to really create art, using common materials that you already have at home. All you have to do is follow step-by-step directions as you go through each program. Art is all about creativity, self expression, and uniqueness. We can truly challenge our children when we expose them to a variety of artists, media and techniques. You and your kids will have fun learning and exploring basic elements of art with games, hands-on activities and experiments. There are many different ways for our kids (all age) to learn and explore art while creating their own too. Take a moment and check out their sample issue on Paul Cezanne and still life
here
.
We were so very blessed to be given access to all 17 issues of the online magazine, 5 of which have accompanying videos and presentations.
Needless to say it was hard to determine where to begin with this but it was clear that this was "the plan" for our homeschool!
Who doesn't love color and being able to make your own materials? This step helped us to decide where to begin since I have three children who love to create and be busy in the kitchen too. It also made my oldest son a bit more interested in fruits and vegetables (although he would rather use them for art than eat them) and honestly, I found this to be a neat project since it had never occurred to me before. Now we can make our own watercolors! You'll find this fun activity as part of the lesson on Monet.
We learned all kinds of neat things about Monet and his style of art. We read about how Monet was very easily frustrated with his works (my oldest relates to this one!). It is said, that he destroyed over 500 canvases and kicked, cut and insulted many more. We learned that impressionism was actually named after Claude Monet's painting Impression, Sunrise (1873) and that it was said that a painting with such an unfinished look was truly only an impression. It was so different, artistically, that back then to be called an impressionist was meant as an insult!
What we all really loved is how, as we read and completed each step of this program, there are links to click on, like this one, where you can
walk through Monet's garden in France
. As you learn about reflection symmetry (which you can see in a mirror, in faces, in objects reflected in the lake even), you can explore it (and the math in it!) as a
Symmetry Artist
. If geometry is more your thing, how about learning about
parallel lines
in art? That is a lot of fun and it counts as math!
Perhaps you want to incorporate science and art? Spring is just around the corner, but we can pretend it is by making plantable papers. This is great for little ones too! All you need is:
What's next? Just tear the toilet paper and mix with warm water; maybe you want to add a few drops of food coloring too and mix some more. On a flat sheet of foil, roll the mix and blot the paper with additional paper towels. Add the seeds and mix them in really well. Let the paper dry for couple of days, then cut it and you have a bit of Monet's garden.
There are more art lesson plans that you can download in their Teachers pay Teachers store – Line & Op Art, Shapes and Paul Klee and All about Color (Mondrian and Seurat to Matisse and Monet). All of their lessons are free to download. They are lots of fun for all ages and it is so simple to add them to your homeschool day!
In the meantime though, stay up-to-date and receive free project and activities ideas by signing up for their newsletter, or following arTree on Facebook and Twitter. There's lots of great inspiration and art ideas too on their Google+ and Pinterest.
What art program do you use in your homeschool?