Are you ready for some fun in the sun? I know I am! Since 7 months of the year brings us snow, I long for the hot summer days most of the year. While summer days are short here in Maine, I make the most of them by creating a summer fun checklist!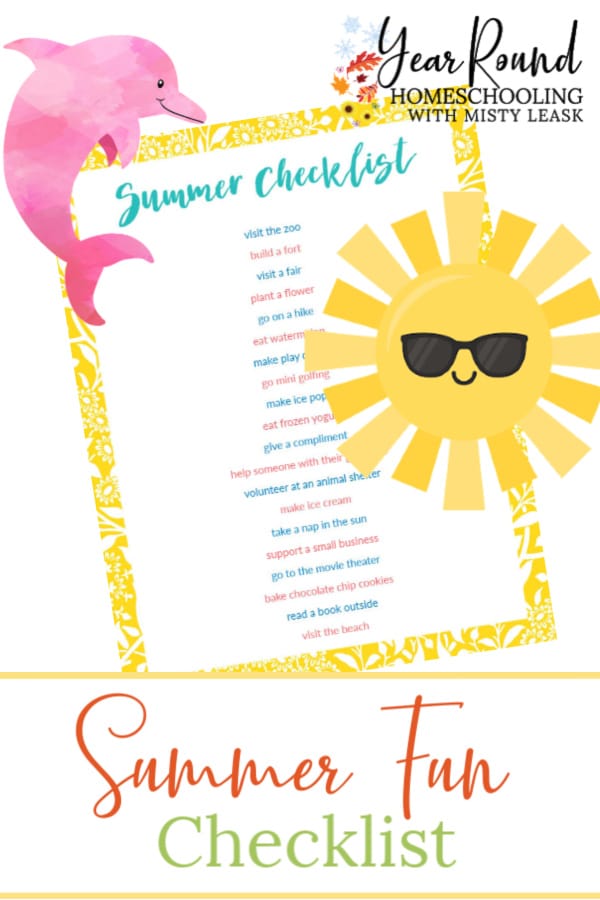 Not everyone longs for hot summer days like I do, but making time for summer family fun is important. Family time is memory-making time.
Being a Type-A personality that thrives on accomplishing tasks from sunup to sundown, making time for my family isn't always my strong suit.
My days are completed by having a list of things that must be done. For work, my home, our family business, homeschooling and my family.
Some days I do better than others ensuring my family gets the attention they should from me. However, most days I'm thankful for God's grace and vow to do better tomorrow.
It used to bother me that I had to put things like family time and devotions on my daily list. Then I remembered that God made me the way I am for a reason and that He is a planner too! Just like me. This is just one way that He reminds me that I'm made in His image.
So, I've learned to embrace creating checklists to get things done — for both work and play. Perhaps you like checklists too, but aren't sure where to start? I've got it covered!
This Summer Fun Checklist includes 20 fun activities for you to complete throughout the summer together as a family!
If you need ideas on how to complete the activities on this checklist, I've got a few for you here!