Living books allow children to learn about history through the lives of people from history. They encourage children to really connect with history because they get to experience history through the lives of others.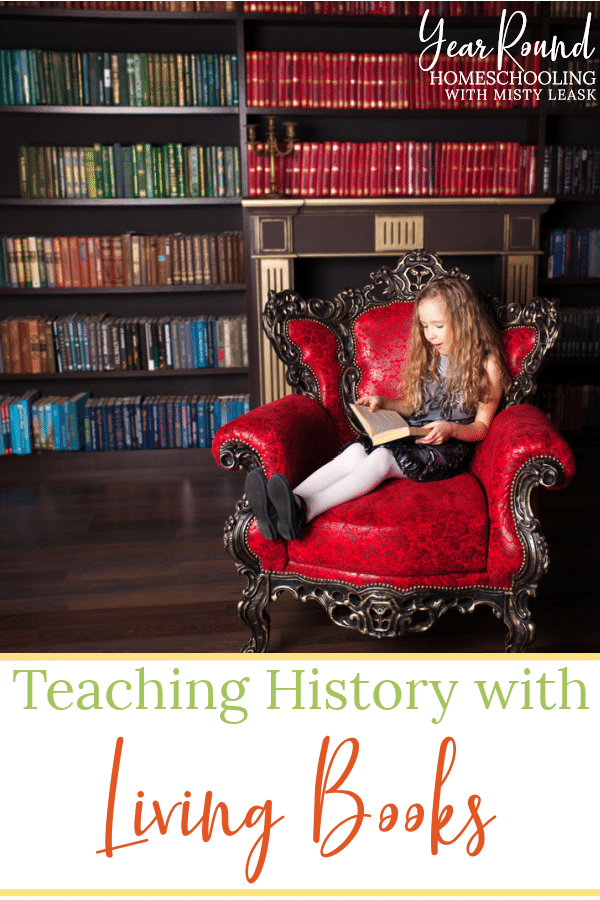 History does not have to be complicated, especially at a young age. The best way to start your little ones on the path of history is through reading to them about events and people that shape our history.
Teaching history with living books will get your kids excited about history, after all, everybody likes a good story, even more so when it is packed with action.
5 Things Reading History Living Books Does for Your Child
1. Gets them interested and excited about history
2. In families with multiple kids, it allows for read-aloud family time on the couch (or the bed)
3. Gets them connected with different cultures, places and times.
4. Gives them a sense of heroism and what that is all about
5. Living books are literature-rich books, they provide them with the tools to engage the mind in the task of learning history as they interact with the characters and events of the story at a deeper level.
You don't have to create your own living book lists, there are several places that have already put them together!
In addition to booklists, there are also specific living book series and publishers.
If you'd like to utilize a curriculum that focuses on living books, these are a few homeschool curriculum publishers to check out.
Do you have a Living Book resource to share with us? Please leave it in the comment for us to check out!