I am often asked how I plan on transitioning from Totschool to Preschool with Pixie. This is a slow process that naturally takes place over time as your tot gets older.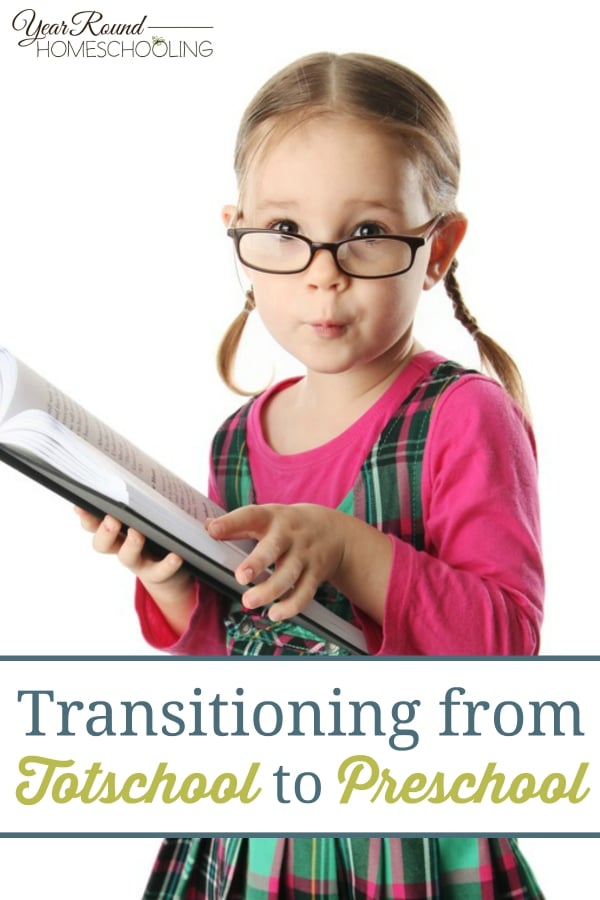 Pixie turned 4 on August 18th and is moving to working on only Preschool activities right now, as she is ready to make the next leap. I took a few things into consideration as she has grown and matured:
1. Is she bored with the level of work?
2. Does she finish the work set out for the day faster than expected and does she ask for more?
3. Will she cope with harder work or does she need more repetitive lessons?
4. Do the repetitive lessons need to go up a level of difficulty?
5. Has she met the developmental and cognitive milestones for her age?
In case you're wondering if your child is ready to transition from totschool to preschool, you can find a the development checklist for 3 to 4 year olds on the early childhood direction center.
How did you transition your tot into preschool?