Serving in the U.S. Military is something that I believe everyone should do at least once. If I had the opportunity to go back a few years, I would join and serve my country just like my dad and brother. Perhaps you're a military family or your children are interested in serving one day, either way, these U.S. Military Coloring pages are a fun activity for them to enjoy.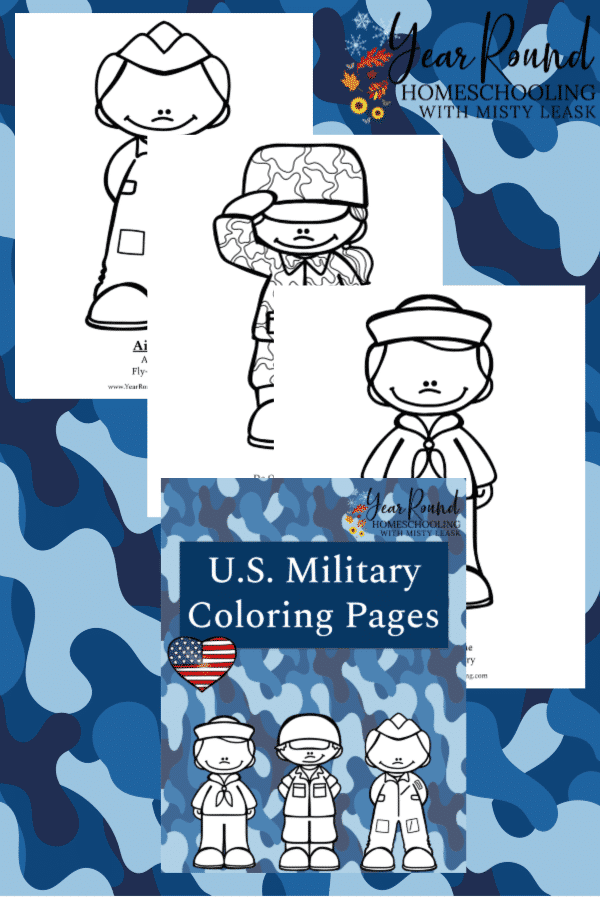 These coloring pages are also a great addition to a Memorial Day, Veterans Day or Independence Day Unit Study. Children need to know and understand the importance of each of these holidays because our military is part of each one. Do your kids know what each of these holidays are about? If not, I encourage you to include them in your homeschooling this year.
Inside this pack, you'll find a coloring page featuring men and women serving in each of the U.S. military branches. I've also included the name of the branch and its motto on each coloring page as well.