If you have gamers in your life, chances are you've been trying to find ways to include their love of video games in your homeschooling journey. Writing is definitely not high on a gamer's priority list either, but these Video Game Notebooking Pages can help!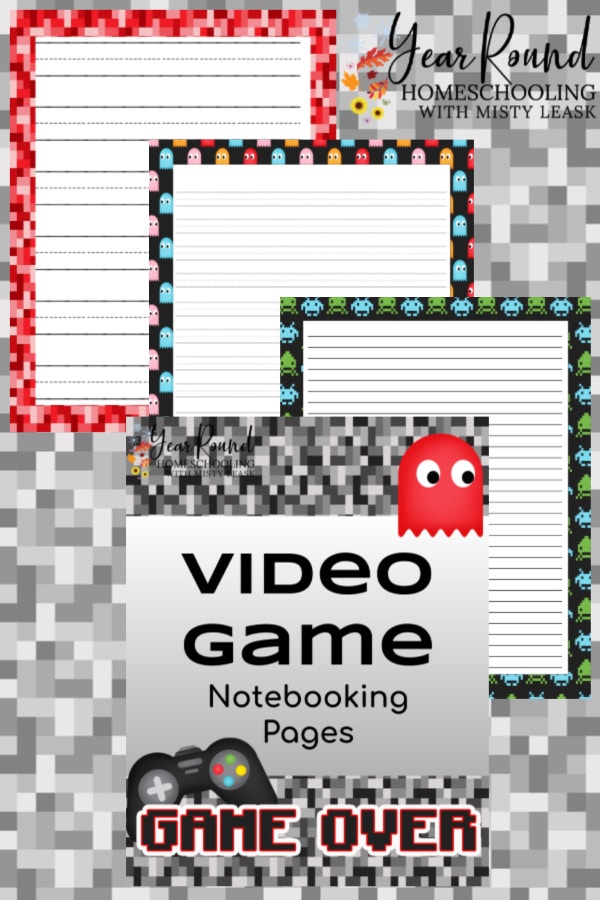 While my teens don't have daily video game time, they do enjoy playing them. In fact, I enjoy playing with them occasionally.
One of the biggest reasons I don't love video games is because I don't often see the educational aspects of it. That's why I took the time to create a Video Game Unit Study, to try and understand what my kids have been telling me.
Video games are educational, Mom. We are learning.
I don't foresee myself ever including video games themselves in our homeschooling, ever. Much to my teens' disappointment. However, I do enjoy creating resources that make learning fun.
That's why I created Video Game Notebooking Pages. To bring a bit of their gaming world to their homeschooling journeys.
Inside the Video Game Notebooking Pages pack you'll find fun Video Game lined pages for all your students from Preschool through High School!
What better way to show your kids' you're listening, than by incorporating something they love into their education?