In the digital age that we live in many children do not practice their handwriting skills anymore. Gone are the days of taking time to practice writing your ABCs and 123s. Instead we focus on ensuring our children know how to type well since their future seems to be filled with digital devices rather than pencil and paper.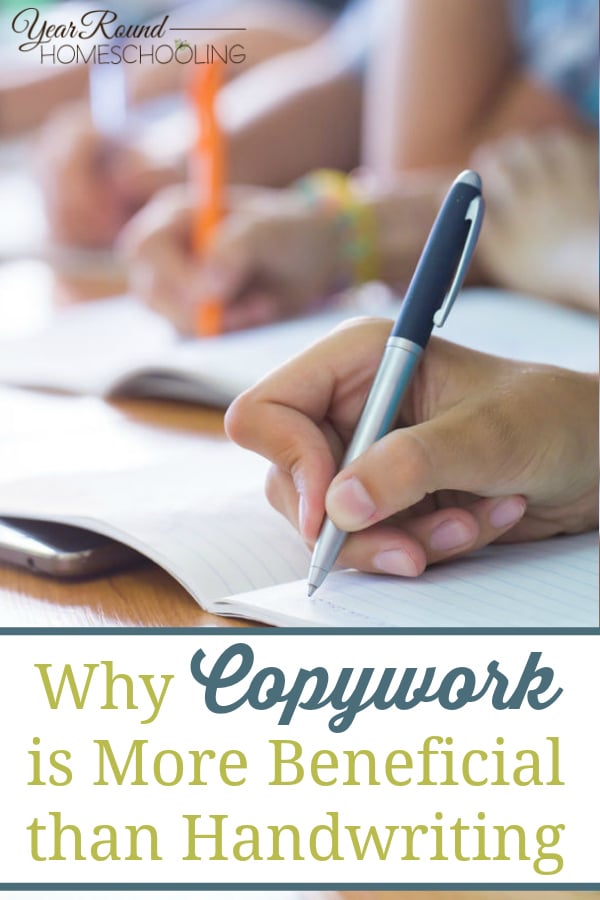 I know that it is important that children learn to type and acknowledge that it is a skill that all of our children will likely need in future. However, I believe that handwriting is still a subject that we need to teach our children. They need to know how to write neatly and legibly regardless of what their future holds.
Technology fails from time to time. Batteries go dead. Cell service drops off. Files disappear. Documents written with paper and pen (or pencil) can't go dead, drop off or simply disappear. They can last beyond a lifetime without electricity and require no tech help.
It can be tremendously boring and frustrating to practice handwriting skills by writing the same thing over and over again. Most of the time children are handed a page of lined paper and told to practice writing a specific letter, number, word or phrase over and over again.
Is it any wonder why our children dislike penmanship practice?
We can't expect our children to want to do their very best when they're not being challenged.
There is a way to ensure our children learn how to write neatly and legibly while providing them the opportunity to grow and learn as well.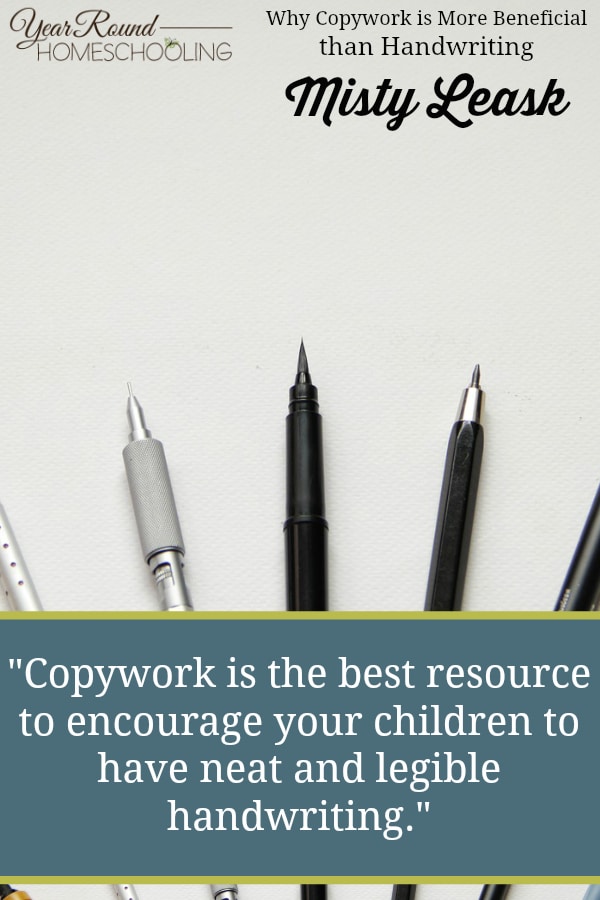 Copywork is the best resource to encourage your children to have neat and legible handwriting.
No matter what your children's interests are there is bound to be a copywork resource that they will not only enjoy, but will encourage them to grow.
There are countless copywork options available; from scripture and poetry, to historical quotes and musical lyrics. Many of which are available in both manuscript and cursive.
I'm not saying that your children's favorite subject will be practicing their handwriting skills by utilizing a copywork resource. Practicing penmanship is hard work period. What I am saying is that by using copywork your child will be learning more than how to write neatly. They will grow as they learn from the words that they are writing. Their knowledge and understanding of scripture, the world around them and life will increase while they practice their handwriting by completing copywork.
As a homeschool mom, in the past I have given my children sheets of pages that required them to write the same letter, word or phrase time and time again. I can't even imagine the amount of energy and time that we wasted completing this type of handwriting practice.
Once I discovered copywork we immediately began using it for all of our handwriting classes. My children have practiced their penmanship by writing out scripture, poetry catechisms and quotes. It has been a blessing to see them actually pick up their copywork page for the day and complete it without frustration or tears.
Anytime that I am able to take a class that tends to be tedious or boring and make it enjoyable and educational, I consider that a tremendous success. I'm confident that when my children are grown that not only will they have neat and legible handwriting, but that the lessons they've learned through the scripture, quotes and poetry that they wrote throughout their homeschooling journey will come to mind again and again.
What is your favorite copywork resource?