I had always planned our homeschool studies out in advance and prepared lesson plans before the new school year began. I spent weeks researching homeschool curriculum before purchasing it and then waited for the day that our new books would arrive on the doorstep. The kids would be thrilled to open the box and see the new books inside, but the excitement only lasted about a week into our new homeschool year. I couldn't figure out why my children's interest in learning didn't last, they loved to read and learn new things on their own, but no matter what curriculum I chose for our homeschool, they didn't want to use it for any length of time. It took 6 years of homeschooling to learn why my children lost interest in their homeschooling material so quickly.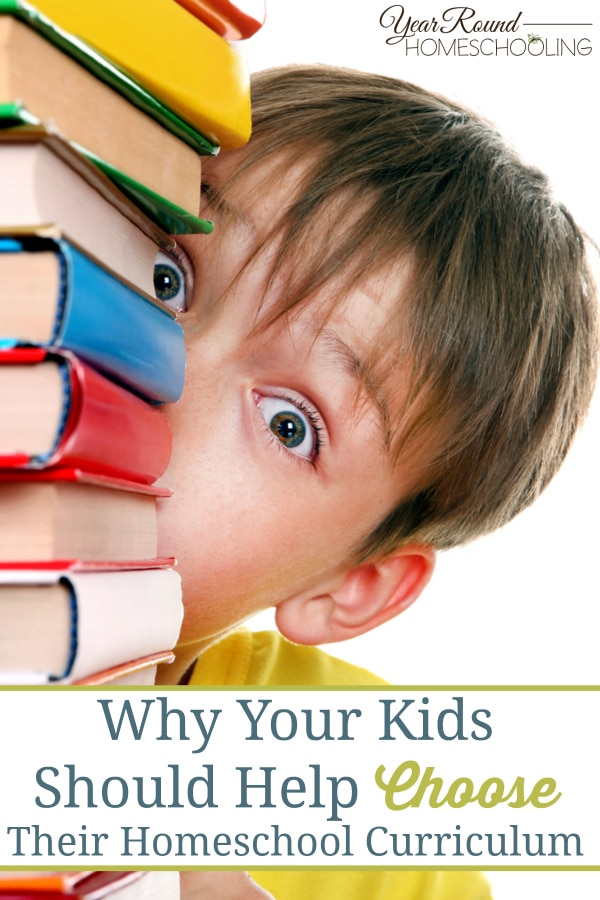 I truly believe that in order for our children to love learning, we have to allow them to be involved in directing their own education.
This is especially important when our children are in middle and high school. At these ages our children need to be given the opportunity to make choices regarding their education. By giving them the ability to choose what they would like to learn about in their homeschool journey it can provide them with the tools that they need to be prepared for their future. Our children know what they are interested in and what they aren't interested in, they know in which subjects they excel and in which subjects they struggle. They will be better able to select subjects and topics that will not only interest them, but challenge them based upon their likes, dislikes, strengths and weaknesses.
Another point to consider is that when we allow our children to learn how to make choices in our home, with our guidance readily available, we will be teaching them how to make wise decisions as adults. This is a great lesson that as parents we need to ensure that we are teaching our children before they leave our home.
As homeschool moms, we are responsible for our children's education, but that does not mean that we know what their future holds, nor do we always take into consideration the subjects and desires our children have. We often get lost in the "school" mentality and create a list of subjects that our kids "need' to cover simply because it is what we've read, seen or been told is "required". Homeschooling is designed to give both us and our children the freedom we need to ensure our children learn how and what is best for them.
Our children do love to learn. If you're not sure about the truth of this statement, try letting your children take a few days "off" from homeschooling and let them choose what they do for those days. Take time to watch what they do on their own, what projects they ask to research or create and you'll be surprised at all of the learning happening naturally throughout your children's day! Then sit down and talk to them about what they would like to learn about over the next month, incorporate their interests into your homeschool days and watch how must they begin to love learning again!
If you'd like to see how we use child led homeschooling in our family, check out this post!
Do you allow your children to help choose their homeschool curriculum? Why or why not?