After homeschooling for 6 years I knew something had to change, my children no longer loved learning and I dreaded homeschooling each day. What had begun as an amazing family journey, an adventure, had turned into days filled with frustration, tears and disappointment for both of my children and myself. Last year, we began incorporating child led homeschooling into our homeschool journey and it has turned our homeschool days around! The light is back in my children's eyes and they are loving learning again!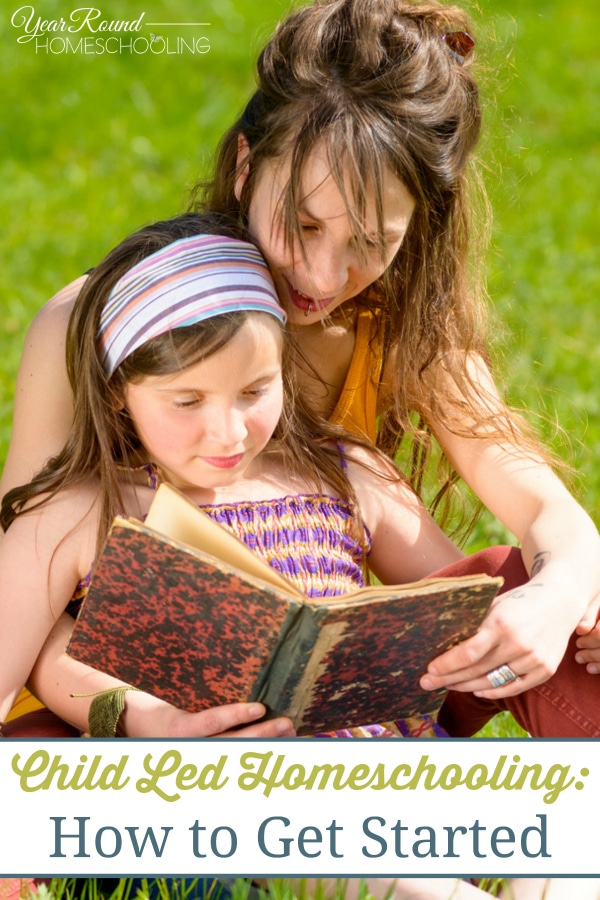 Making the decision to let go of my OCD, over the top planning nature and allow my children to lead their own education was not easy to do, but it has been wonderful for both my children and myself. I never imagined the amount of freedom that our homeschool and our lives would have moving to a child led homeschooling method.
I truly believe that it is essential to include your children in their homeschool journeys as much as possible. Each one of them have things they enjoy and are passionate about, so following a set curriculum for each child will more than likely not encourage or inspire them to love learning. All of which goes against everything that homeschooling is about!
Before you begin handing over the reins and giving your children the opportunity to lead their own education, I recommend that you take time to consider and take the appropriate steps to prepare for this new part of your homeschool journey!
Determine which subjects you will not allow your children to choose their own topics and/or curriculum
My children do not choose their own Math or English curriculum. Those are two subjects that I know they will use throughout their entire lives, so I believe it is important I ensure that the curriculum we use is solid and in depth.
Decide which subjects you will allow your children to choose their own topics and/or curriculum
Our child led homeschooling subjects include, but are not limited to; history, science and music. You can find out what our child led homeschooling looks like here.
Take time to talk to each of your children and ask them what they would like to learn about this homeschool year
Our children love to be heard and when we give them time to share their thoughts, opinions and interests with us, we are showing them that we care about who they truly are and that they are important to us!
Pull out all of the resources you have on hand for your child led homeschooling subjects
Allow your children to go through the resources you have and see if they are interested in using any of the materials you already have purchased/own. Remember that often a lower or higher grade level can be used for any of your students by simply adjusting the written work, activity quantity and including supplements too. So, don't write off curriculum that your children show interest in just because the grade level doesn't match where they are right now.
Taking the first steps to getting started with a child led homeschooling journey is definitely the hardest part. Yet, when you realize that your children love to learn about different things because they are each unique, it is easier to let go!
How will you allow your children to lead their own education this homeschool year?