These wildlife coloring pages are the perfect addition to animal studies, World Wildlife Day or any day for your animal lovers!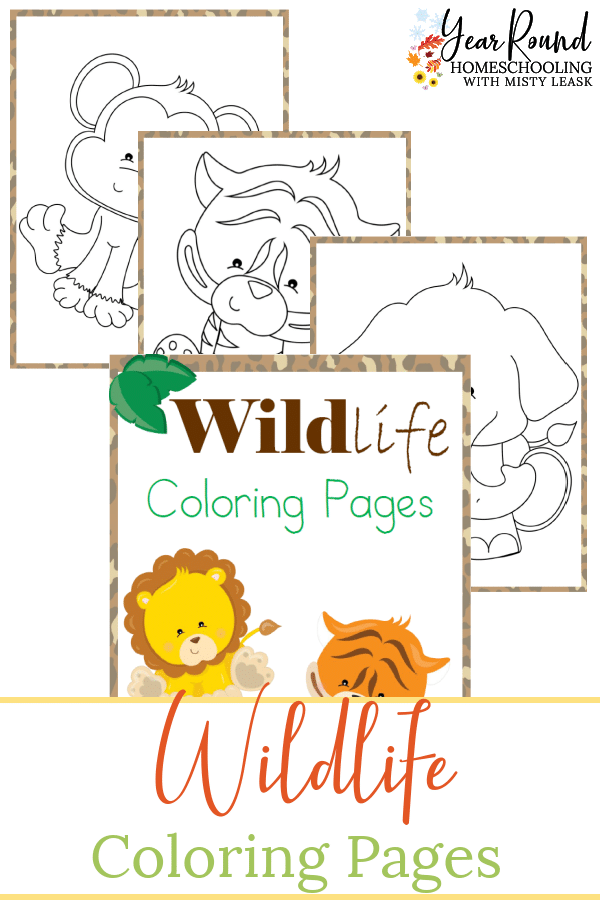 Kids of all ages love animals. It is hard not to love the animals of the world — those both great and small.
For sure, there are likely a few animals that you don't want living in your home, but in their own environment, all animals are amazing creatures.
Wildlife animals make me smile. That's probably because trips to the zoo were a frequent occurrence throughout my own homeschooling journey growing up.
To this day, I still love visiting the zoo. In Maine, we have a few different zoos, but we've only visited a couple of them.
My favorite zoo in Maine is DEW Haven. I love that they are a rescue and that we can be part of taking care of the animals they rescue by visiting them.
If you are too far away to visit them yourself, this is a lovely photo collection that features many of their animals.
From monkeys to lions, tigers and bears, wildlife is beaming with personality and beauty.
It is important that we teach our children about animals, how to treat them and ways to take care of them as God calls us to do.
An easy way to get started is to use these Wildlife Coloring Pages to initiate a study of each animal with your kids.