Studying sharks is a fun way to cover science with your children. Not every child loves science, but most love animals. Especially animals that are quite fascinating, like sharks.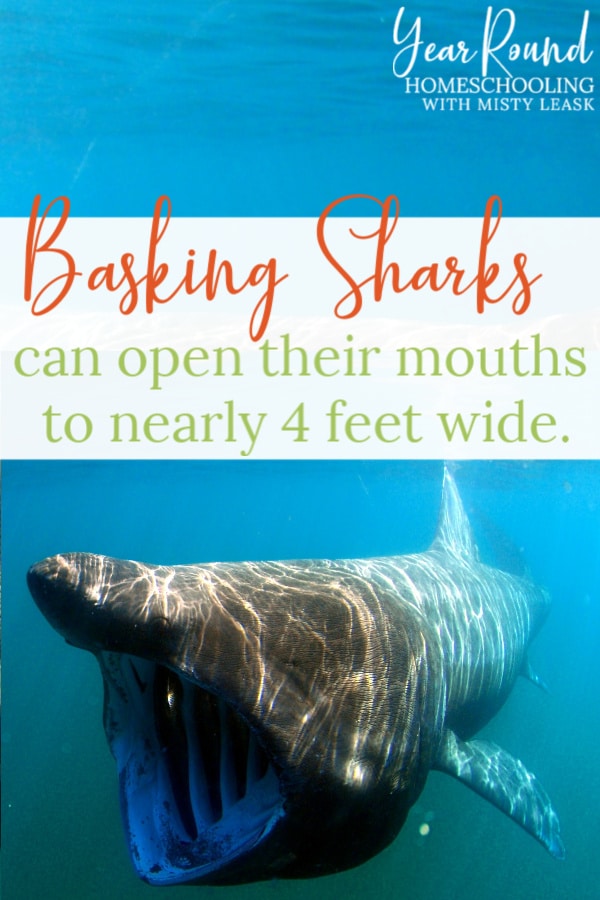 Finding a topic or subject that interests everyone in the family can be challenging. However, sharks are often one study that can be agreed upon by the entire family.
Sometimes even homeschool parents forget that education doesn't just happen through the use of textbooks and questions and answers. Often, those things prohibit our children from really learning.
Each of our children has interests unique to them and they learn in their own way. We need to embrace both of these facts and ensure that our children have the opportunity to learn about things that matter to them and in ways that work best for them.
Throughout our homeschooling journey, I've learned how important it is to make learning fun in order for my children to become lifelong learners. I designed this 3rd-5th grade shark learning collection to inspire your children to love learning by using activities that are different than the normal resources they use.
This collection provides something for your kids to do that is both fun and educational. It is also a great addition to a unit study or Shark Week for children that are truly interested in learning about sharks!
3rd-5th Grade Shark Learning Collection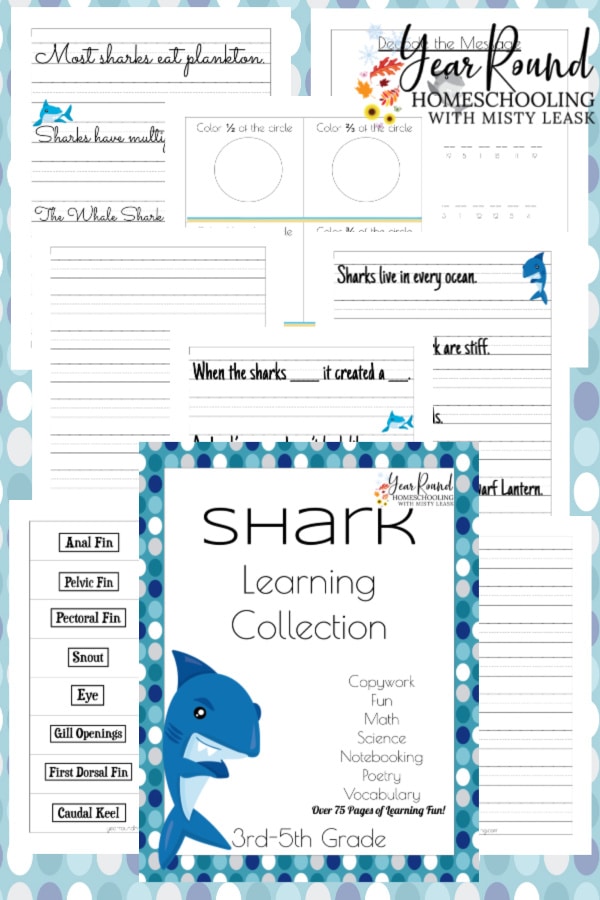 Your kids won't even realize that they are learning while having fun with this collection! The 3rd through 5th Grade Shark Learning Collection includes more than 75 pages of fun-filled learning activities.
I've divided this collection into 7 individual packs. This makes it easier for you to pick and choose the activities that your children want and skip those that they don't need.
There are plenty of activities to keep your kids busy learning inside this collection. Inside you'll find over 75 pages including…
Notebooking Pages
Poetry Exercises
Vocabulary Activities
Math Resources
Copywork Sheets
Science Activities
Spelling Practice
and lots more fun stuff!
What if I told you that you can educate your children and ensure they're having fun? What if I added that it didn't require anything from you aside from clicking a button?
The 3rd through 5th Grade Shark Learning Collection can do all that!
Your kids won't even realize that they're "doing school" when completing the activities inside this collection. They'll be so busy having playing games and learning in fun new ways they won't even notice!
The best part? You don't have to put together lesson plans or use a curriculum to teach your children. Keeping your kids learning without them realizing that's what they are doing is easy using this fun collection of educational activities!
$5 for the entire 3rd through 5th grade Shark Learning Collection! (But hurry this is a limited time offer! The sale ends August 8th!)