Last winter, I began my homeschooling journey with a kindergartner, a toddler while pregnant with my third child. That first year was an eye opener to how much continued dedication it took to not only take care of the well being of your children and your household, but also taking on the responsibility of their "formal" education.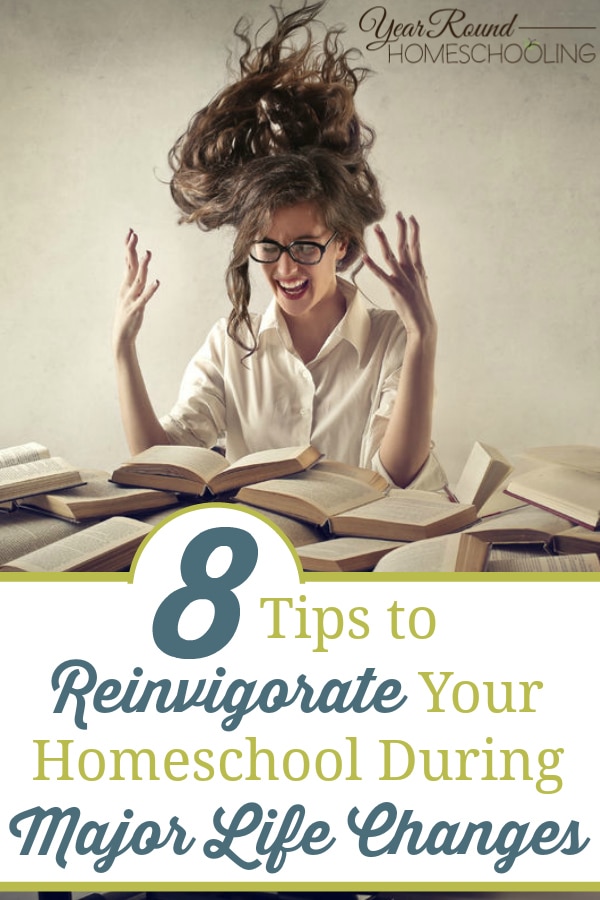 Only weeks later, I had been put on pregnancy bed rest during my second trimester, moved in with my in-laws, then I had a newborn and a few months later, we moved back to our house again. So many major life changes were happening and often (as they always seem to) overlapping each other.
Homeschooling became even tougher, I didn't know what I was doing. I didn't know what to expect or when it would "become normal". I thought I was going to flunk out as a "newbie homeschool mom". My energy levels just weren't up to parenting, let alone homeschooling throughout these major life changes.
Yet, I was persistent, I did a lot of research, and I finally came to the realization that homeschooling was still the right decision for our family despite all the challenges we experienced in such a short period of time.
How to Reinvigorate Your Homeschool During Major Life Changes 
Put school on hold.
During my toughest times, I decided that life lessons, freedom, and fun were far more crucial to my children's development than any academic lessons I could try to teach. You signed up to homeschool your child, so it can be difficult to let yourself slow down or stop your teaching altogether. Sometimes that opportunity to breathe and regroup is exactly what your family needs. You can always start up again when you're ready.
Plan ahead.
If you can't handle the thought of letting go of the reins and are committed to sticking to your "regularly scheduled programming", try taking some time when you have an extra hand to do planning for the upcoming week or month. Even if it is only what book you're planning to read or what show you're going to watch, it will help you feel more organized and in control of your school day.
Know your limitations and don't over complicate it!
You really don't have to teach every page in that book to get the lesson figured out, just like you don't have to partake in every extracurricular activity to make sure your kids are well rounded and educated. Just stick to what you consider the basics. My basics are reading, writing and using their creativity.
Do some more research!
I know you're thinking WHAT?! I'm barely treading water and you want me to do more? Yes! Maybe your current method of homeschooling isn't working like it used to. Trying to force something that is not working into an already chaotic environment just leads to more dysfunction. Researching teaching methods can help you find new strategies on how to better organize your homeschool. Unschooling or delight-directed learning may be great approaches to test out during tough times.
Homeschool doesn't HAVE to be in your home.
There were days when I spent an enormous chunk of time stuck in my bed. Other days, I took advantage of different learning environments. I've made plenty of use from my local library but also less formal places such as waiting rooms, road trips to Nana's house, or having discussions in the grocery store. Changing up the learning environment opens up your day to more learning opportunities. There's a lot to learn and there are a lot of ways to do that learning! If we think about how adults learn, we learn from our environment, doing research and having discussions with others.
Listen to what they have to say!
Children pick up more than they let on, so listen to what they're learning just from everyday life (even if that was taught from watching Magic School Bus). For example, I was surprised when my 5 year old was explaining how rainbows form in detail to her little sister while they were playing with Lego.
Ask for help.
I wasn't able to do it all, especially during the last few months of my pregnancy. Having an extra set of hands to occupy my littles was a huge blessing while I did activities with my kindergartner.
Don't guilt yourself into thinking you constantly need to do more!
One of the beauties of home educating our children regardless of what season you're currently in is that it is flexible!
Ask yourself: "Are your kids…Happy? Healthy? Loved? Safe?" If they have all the bases covered, then don't sweat the small stuff. There's plenty of time to learn and plenty of time to teach when life is a little less chaotic.
How do you handle homeschooling in the midst of major life changes?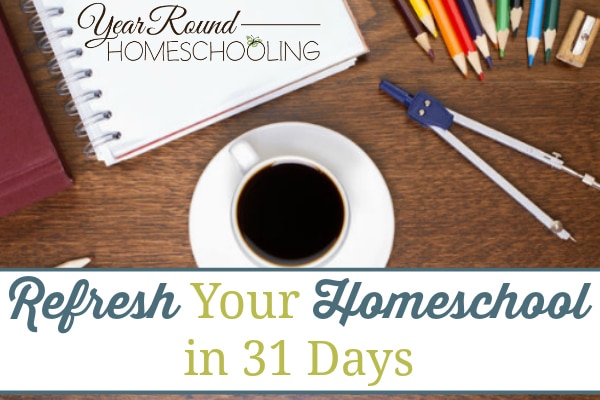 ---
Ayla is a young mom of three. Two very different girls and a baby boy. She is a former Early Childhood Educator turned Stay at Home (Newbie Homeschooling) Mom living in Eastern Canada. She is sarcastic, quietly opinionated and finds herself hilarious even if nobody else does. When she's not trying to string words together or making everything into a learning experience…You can find Ayla doing something crafty, playing nerdy board games with her husband or watching way too much Netflix while eating her weight in junk food.