Winter doldrums. The holiday slide. Mid-year slump. Burnout. Whatever you want to call it, most homeschool moms have experienced it to some degree or another around this time of year. It can be difficult to find the enthusiasm to jump full-steam into homeschooling again after the holidays. You might have high hopes for the new calendar year, but your heart might not be in it during the dark winter days. Fear not — you are not alone and there is a way to break out of a stale routine!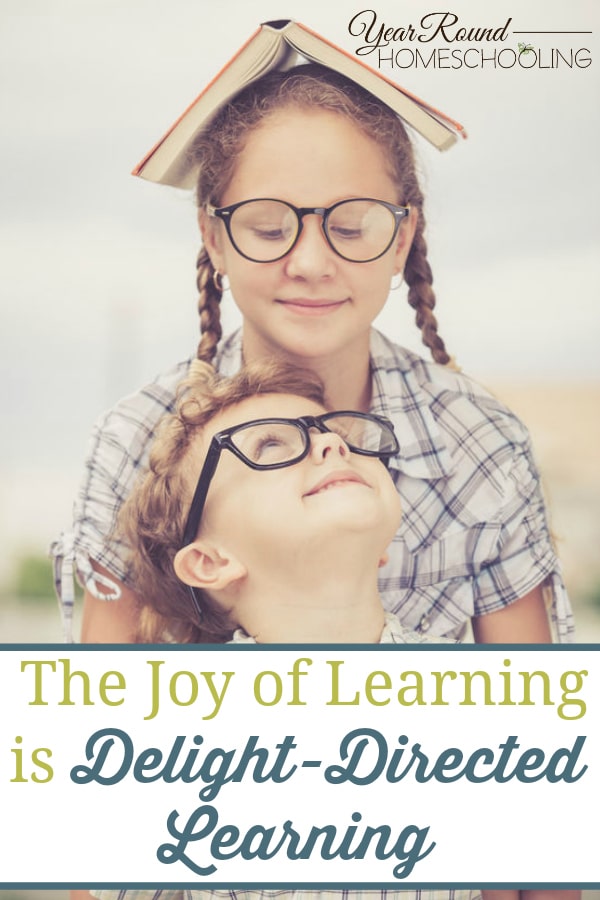 Have you been caught up in checking things off a to-do list and completing lesson plans just to say you're "done" so you can move on to the next thing? Has it robbed the joy of learning from your homeschool? As homeschoolers, we have the advantage of being able to set aside our syllabi and follow the great rabbit trails that learning can take. This is delight-directed homeschooling at its best — following your child's interests and watching the love of learning take off! Not only will they enjoy learning, you'll have the relief of knowing they're learning without having to be a task master or uber planner. It is the perfect thing to refresh your homeschool when you're feeling bogged down!
How to Implement Delight-Directed Homeschooling
If you've never tried stepping away from the pre-planned homeschool lessons, this might be a leap at first. It might seem a little scary. However, I promise it will be okay, I know from personal experience. I used to be a planner-type and I worried about learning gaps. I felt like we had to fit everything into a certain time frame and we were "behind" if we didn't get it done. Over time, I discovered that squashing the joy of learning was no way to homeschool successfully. Once I loosened up and started following the interests of my kids, things went much smoother. Remember, you don't have to adopt delight-directed homeschooling permanently or as your sole method. You can use it for a time in order to breathe new life into your homeschool. You can relax, your kids can relax, and you're still accomplishing lots of learning along the way.
I recommend using tools and resources such as lapbooking, notebooking, living books and unit studies to help you on your delight-directed path. 
These four elements are the heart of a delight-directed homeschool, in my opinion. When you use these tools, you can study any topic your child might be interested in and still record their progress and what they've learned. This kind of learning makes a lasting impression and gives them an investment in their own education. It is also frugal and easy to plan for homeschool moms. One Amazon order or trip to the library can provide the books while the others (notebooking pages, lapbooks, and unit studies) can be downloaded instantly from the internet.
I hope these ideas will help refresh your homeschool and restore the joy of learning!
Have you tried delight-directed homeschooling? Let us know in the comments!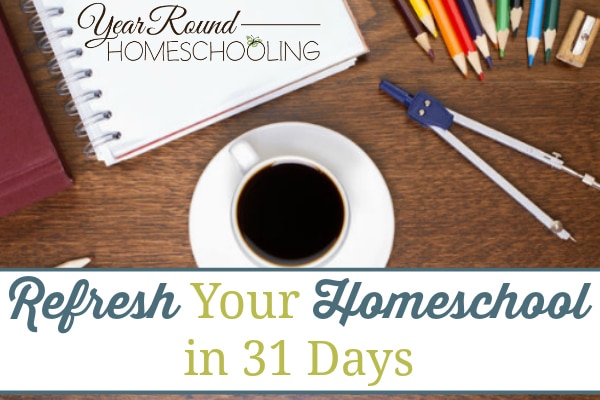 ---
Sara is a homeschooling mom of three daughters from elementary through high school. She has been blogging about delight-directed learning, creativity, faith, and raising daughters at Embracing Destiny since 2008. She is also the owner/editor of The Homeschool Post. You can find her on Twitter, Facebook, and Pinterest.