"If you've seen one, you've seen them all," or so the saying goes. I'm not sure who first penned these words but perhaps they were written for parents who go on college visits. In my opinion, no truer words have ever been spoken. College visit days seem like a variation on a theme.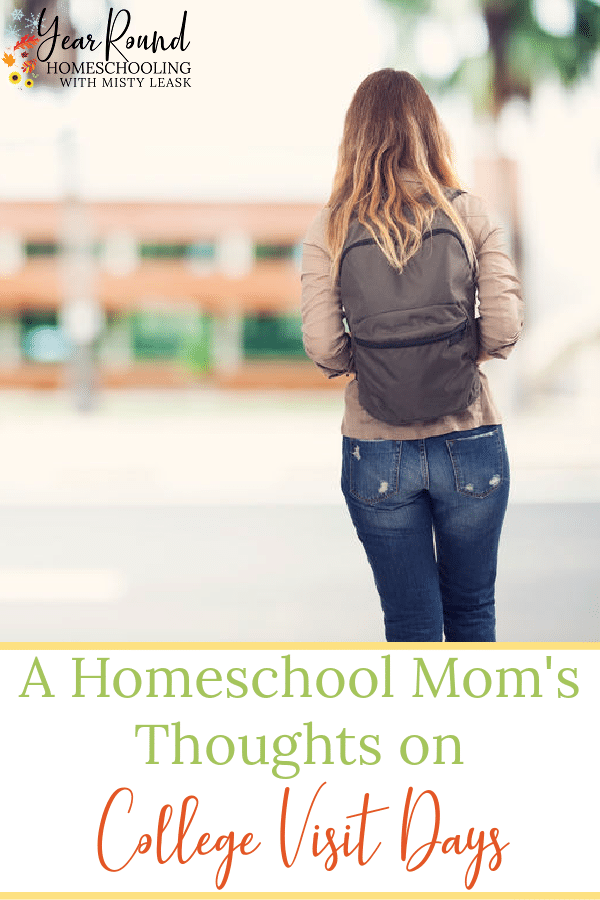 These are the things I wonder as I sit in parent sessions that I'd really like to know.
Is there a template that colleges and universities follow for college visit day?
Do they have an outline that tells them exactly which workshops to offer parents and which to offer prospective students?
Or is there a common curriculum for college tour guides with "12 Ways to Engage Parents in Conversation While Walking in the Rain and Other Equally Necessary Skills to Know?"
Do they have an app that automatically reorders pens and pencils that they hand out regularly?
Or perhaps there is a private Facebook group that recommends pizza, cheeseburgers, and Chicken Caesar Wraps be served at lunch on Visit Day?
I get it. College visit days are a rite of passage for high school juniors and seniors. It's a chance to visit a dorm, sit in on a collegiate class, take in a ball game and see what college life is all about. Visiting the school gives students the chance to envision themselves on that campus. They get to try it on for a day and see if it's a good fit.
College visit days are equally a rite of passage for their parents. For us, it's the opportunity to sit back and let the school impress us with a breakfast bar of coffee, juice, donuts, and if you are lucky, fresh fruit. Once we are settled in and comfortable, they hand us a paper with a number greater than our first mortgage. It includes a detailed explanation of how an education from this school is worth far more than the number written down.
We get to learn what terms like FERPA and FAFSA mean and how those acronyms will affect the next four years of our lives. Right at the point when our eyes glaze over and our brains are on overload, they offer a campus tour with fresh air and complimentary tickets to enjoy pizza, cheeseburgers, and Chicken Caesar Wraps in the award-winning cafeteria.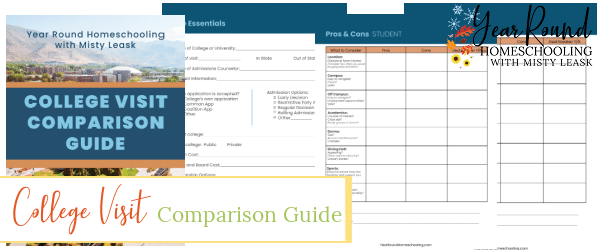 The afternoon is equally strategically planned with advisor meetings, financial aid assistance, collegiate classes, and a campus-wide event to meet other students. By the time you've finished the day, you've completely forgotten what the acronyms FERPA and FAFSA stand for but the number on the paper is etched firmly in your mind. Forever.
Quite honestly, while I do think that all college visits are a variation on a theme, I'm just having fun here. College visit days are a great opportunity to spend time with your high school student. I highly recommend you go on at least one college visit with your high schooler. Make it an adventure and take in the sites along the way. Ask them questions and get to know the person they're becoming. Talk with them about any fears they may have and address college safety issues. Laugh much.
Your student may only ever visit one campus or you may visit several. You may find them all to be decidedly different or like me, a variation on a theme. Regardless, dress comfortably, take pictures and savor the moment. It will soon be a cherished memory.
What have you enjoyed about college visits you've attended with your high schooler?
______________________
Heidi Kreider has been married to her BFF for 23 years and together they've parented their 3 E's… Eric, Emme, and Ellen. She is in her sixteenth year of homeschooling and now only has one left in her nest. Over those years, she's also experienced life as a public school mom and a Christian school mom. Each year brings its own adventures as her family grows and changes. 2017 brought a new daughter by marriage and Heidi can't wait to meet her first grandchild and the newest addition to their family in the spring of 2018. She has written two novels (both available on Amazon.com) and blogs about life at heidikreider.com.