Coloring is a good activity for all ages. I love to color. My mom loves to color. Even my teenagers have been known to color from time to time. Just don't tell them I told you so. These Alabama Coloring Pages are a fun resource for a state study or just because.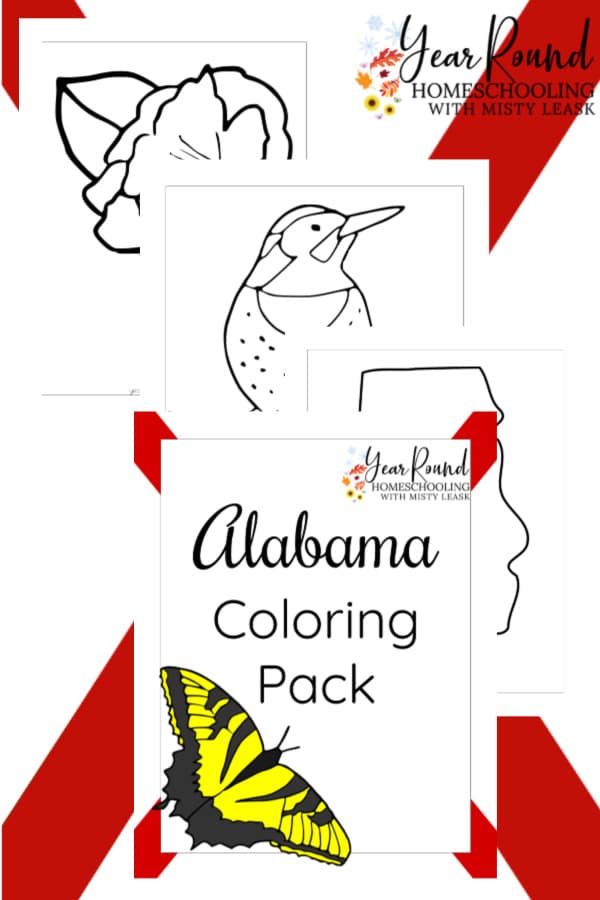 Anytime I have planned an in-depth study as part of our homeschooling journey. I've been sure to include as many fun, non-brain requiring activities as I could.
My desire is to have my children love learning and it become a lifestyle for them. If I give them too much work to do and not enough downtime, I know that would hinder my desire.
Activities like coloring, photography, creative building and reading are key components to our homeschool. While my children complete them they are learning but in hands-on, fun ways.
Whether you're from Alabama, planning to visit Alabama or are studying the United States as part of your homeschool geography class, this resource is a fun activity to add that everyone can enjoy doing together!
Inside this Alabama Coloring Pack, you'll find printable Alabama themed coloring pages featuring the state animal, state mascot, state flag and much more!