Road trips are one of my favorite things to do. This Alabama Road Trip Journal makes traveling through 'The Yellowhammer State' a lot of fun for kids!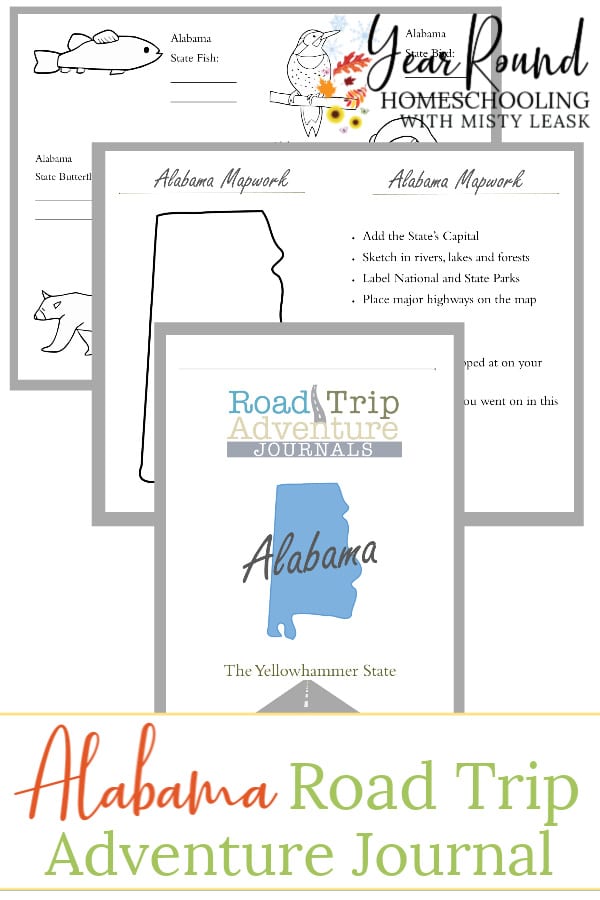 There are so many things you miss seeing when you fly on a plane! Sometimes you need a quick getaway, but I encourage you to not always exchange them for road trips.
Whether you make plans for field trips in Alabama or are just driving through the state there are so many things to see along the way! My Alabama Field Trip Guide can help find just the right places on your route.
Before you head out to explore the state of Alabama, make sure your kids have learned all about Alabama. This Alabama State Study is a great place to start! There are also notebooking pages, a coloring pack that help make a balanced study of the state.
Inside this Alabama Road Trip Journal you'll find writing prompts, Alabama state fact information pages, coloring pages, map activities and more!
You can print this as a booklet using your double-sided printing option or as a single page journal.