I've always loved to travel. Probably because my first road trip was from Texas to California at a very young age. Sometimes travel isn't possible though for many reasons. These Arizona Coloring Pages provide a fun way for your kids to learn and a great resource for a study of 'The Grand Canyon State'!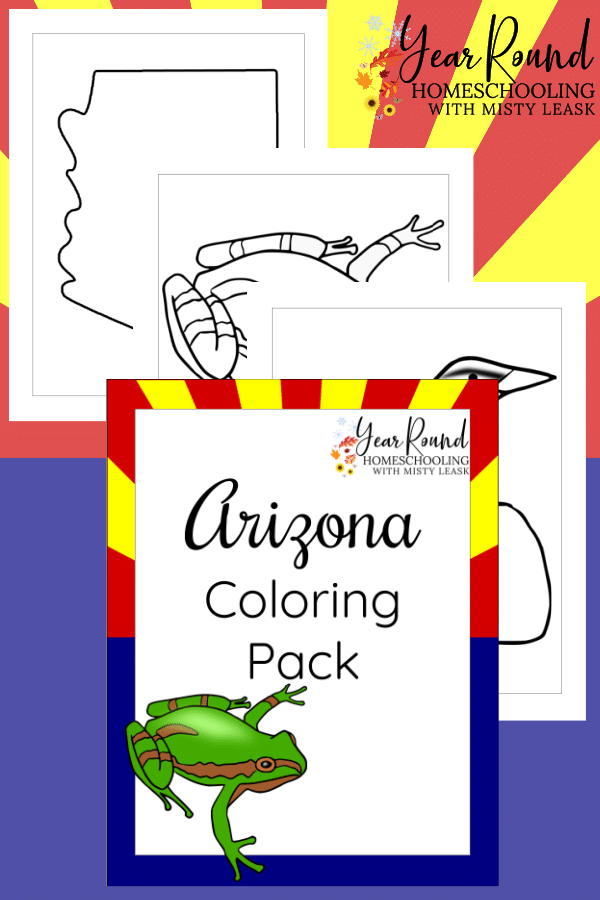 Coloring is a very relaxing activity for adults and kids alike. When my children were younger, I used to use coloring pages for our daily quiet time.
I love art, but I'm not an artist. That's probably why I love coloring. You don't have to be an artist to color a pretty picture.
Coloring is an underused activity in my opinion. I encourage you to either sit down with your kids and color, make it a family night activity or have your children color as part of art class. You never know, it just might be the activity you and your kids need!
If you're studying the USA in geography, planning a road trip or live in Arizona, take a moment and download this coloring pack for your kids to enjoy!
Inside this pack, you'll find Arizona coloring pages featuring the state animal, state tree, state flag and much more!