Arizona virtual field trips are a great way to explore 'The Grand Canyon State'! There are so many sights to see, history to learn and places to explore in Arizona.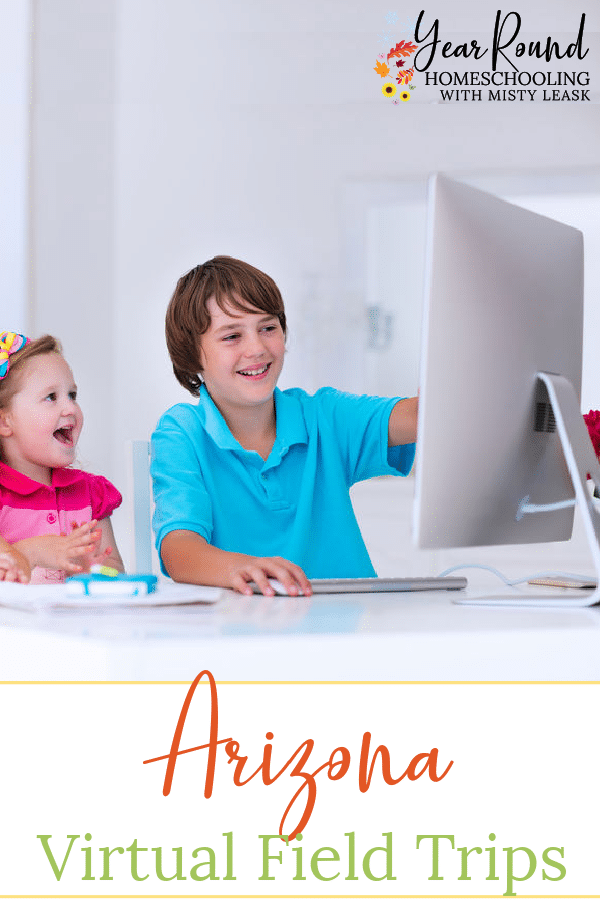 While my children and I have been to Arizona and visited the Grand Canyon, there are many other places that we didn't have time to visit on our trip out west.
Growing up if you weren't able to go on a road trip, you didn't get to visit faraway places.
Thanks to the internet, our children have the opportunity to visit almost anywhere they want virtually.
I hope you have fun exploring the Grand Canyon, Winsor Castle and more virtually with your kids!
30+ Arizona Virtual Field Trips
Art
Desert Caballeros Western Museum
History
Arizona Museum of Natural History
Arizona Jewish Historical Society
Pioneer and Military Memorial Park
Bisbee Mining and Historical Museum
Science
Grand Canyon River Archaeology Tour
Adventure
Virtual Distance Learning Options
What is your favorite virtual field trip in Arizona?