Art. A subject that can be challenging for homeschool moms. It is for me. That doesn't mean it should be avoided, but rather explored!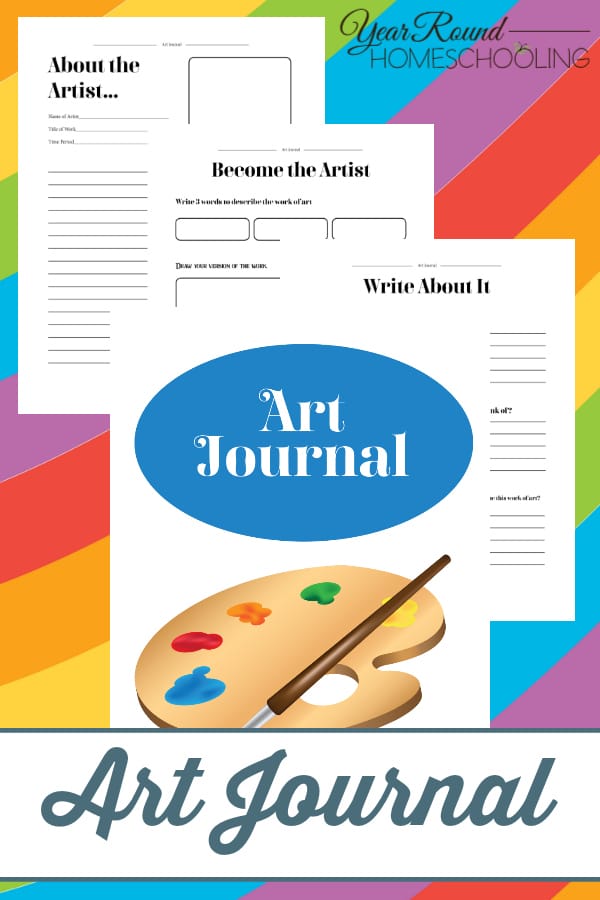 I love art, but I am no artist. For our homeschooling journey, that meant I had to find other ways to cover art class for my kids.
We didn't create artwork for several years because I just wasn't sure where to start.
Instead, we completed artist studies and studied art history for several years. These were some of my favorite studies with my children.
We dove headfirst, together, into a subject that none of us knew much about. It made for wonderful memories.
There are many different homeschool art curricula options out there that make nonartistic homeschool moms' lives much easier. I am extremely grateful for them.
If you need a few recommendations; this is our favorite middle and high school art curriculum, my daughter loved this curriculum in elementary school and this online art curriculum is great for all ages/levels!
For those of you that may be a little bit like me or Charlotte Mason homeschoolers, this Art Journal may be just what you need!
Inside this Art Journal, your students will complete an artist study, design their own work of art and more using the activities inside.