**Please note resources mentioned in this post may have been received for free or I may have received monetary compensation to write this post. However, the reviews are my personal opinion. For more information, please see my disclosure page.*
Teaching art throughout our homeschooling journey has not been my strong suit. My idea of a drawing lesson involves stick people and cursive "S" ducks. The last painting I tried to create ended up looking like a cross between an eyeball and "The All Seeing Eye" from Lord of the Rings. To say I'm artistically challenged is an understatement.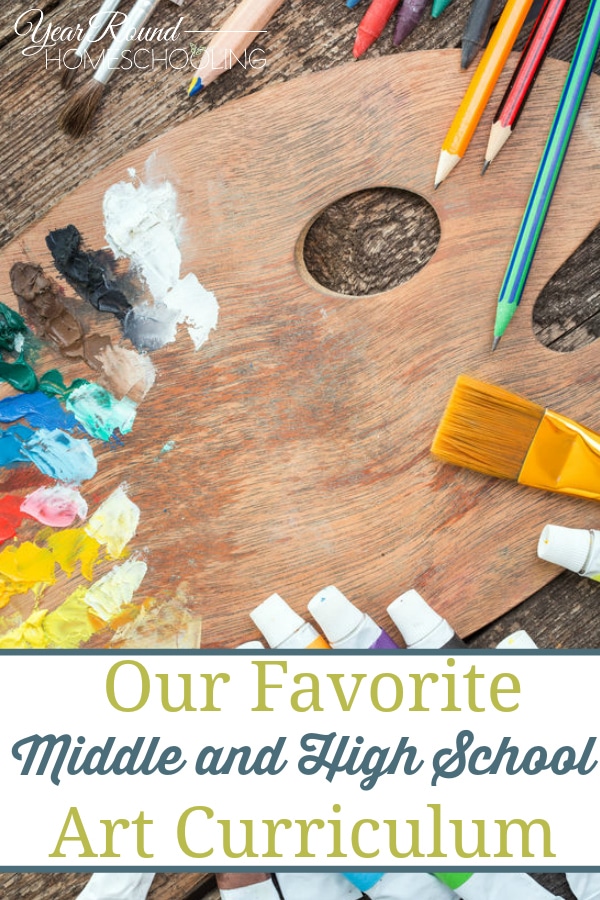 I love art though. I would LOVE to create beautiful paintings like that of Leonid Afremov or Monet. However, because I am aware that art is not my gift, so I thoroughly enjoy gazing at art and am wow'd by artists who create beautiful masterpieces.
Since I am not an artist, I have always used a specific curriculum for our homeschool art class. As my children entered the upper grades, it became more difficult to find an art curriculum for older students that appealed to both artistic students and non-artistic students.
My daughter seems to have inherited an artistic gift from somewhere, while my son takes after me. For several years it was nearly impossible to find an art curriculum that worked for both of them. My son would state the curriculum was too difficult and my daughter yearned for more details. Our homeschool art lessons came to require two separate art curricula. While this didn't help our frugal homeschool budget, it did ensure that both of my children got what they needed.
One of the most difficult steps towards finding art curriculum for our homeschool is that most of them are online based. Our family business is located in the north woods of Maine, so cable internet is not even an option. We only have DSL. That makes using multiple devices, PCs, cell phones, etc. at once nearly impossible.
This homeschool year my son began his freshman year of high school and my daughter is in 7th grade. I had no idea what we were going to use for art curriculum as I felt that we had already used everything out there. After spending several days looking online, I found two art curriculum that we started out with on a trial basis. I gave my children both options and it was no surprise that they both chose a different one. After all, teens using the same curriculum as their sibling? Not cool.
After just 3 lessons my son had decided that his more "grown up" art curriculum, was too far beyond his artistic abilities. My daughter however, was loving the art curriculum she had selected. My son watched her complete a lesson and decided that it was definitely more appropriate for him as well.
Since we had started these art curricula on a trial basis, the option my daughter originally chose had a few free lessons available online. I can't tell you how many times I've purchased curricula that just hasn't been a fit for us, so this was a great blessing to us! The best part about the art curriculum that they had selected? It was available on DVD, which eliminated the need of internet for our homeschool art class!
When both of my children decided which art curriculum they wanted to use this year, we were again blessed when the company reached out to my assistant! They wanted us to review their full art class and provided the resources to us! My children had already been using the art curriculum, so I knew they enjoyed it – this was totally a God thing!
She is actually learning to draw which is not her artistic specialty
Each lesson teaches a new concept
The last lesson for each volume creates a drawing using all the concepts learned in that volume
This art curriculum is perfect for a beginner's drawing class
She's learning how to use different art supplies – her favorite lessons are using charcoal!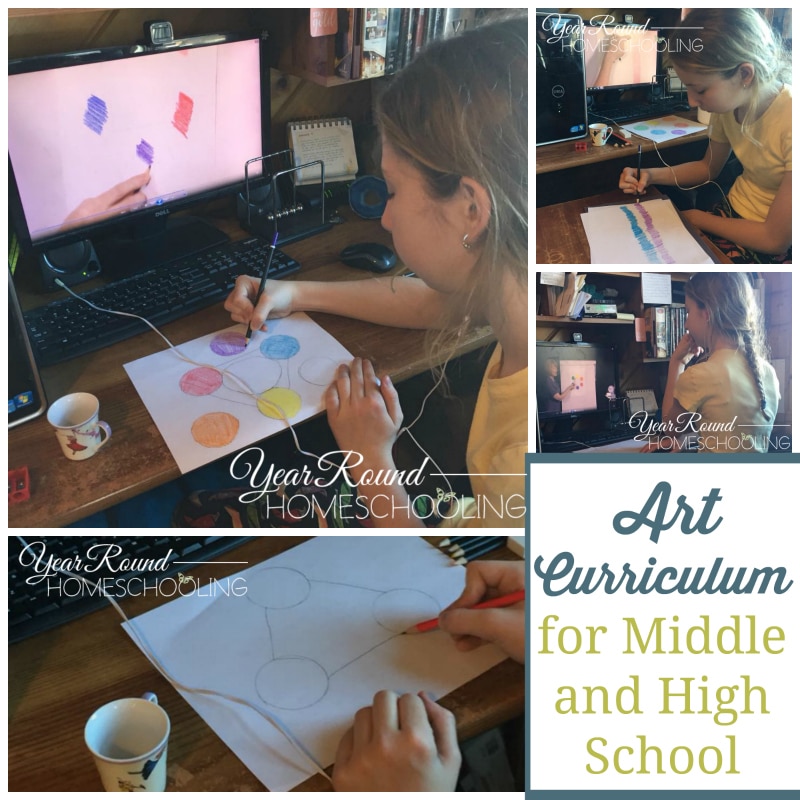 The teacher moves at a pace that he can keep up with
Lessons are simple not complex
Simplicity is key in each lesson
The teacher does not get off topic
This art curriculum is great non-artistic students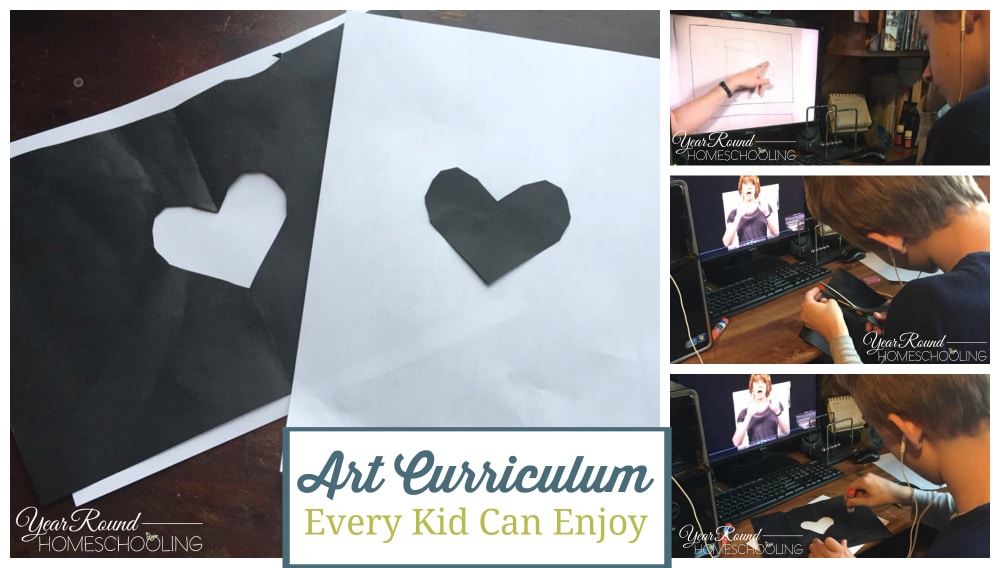 It is DVD based
Each lesson integrates the Bible in some way
The teacher is very soft spoken with a kind voice
Art Class is an entire year's art curriculum
The entire year's supply list is included
Additional art curriculum options such as; Bible Stories, Art Projects and Art Workshops
Monthly newsletters with free tutorials
Sometimes finding the right curriculum for your homeschool takes trying a lot of options that just don't work for your family. However, if we don't keep trying different curriculum we'll never find the one that fits our children perfectly.
It has been a great joy to not have my son be discouraged because he couldn't keep up with the art teacher and at the same time have my daughter enjoy learning a type of art she never thought she'd enjoy! We're looking forward to finishing up See the Light's Art Class this  year and moving onto their Art Project curriculum next year!
What are you looking for in an art curriculum for your homeschool?