This is only our second year of being homeschoolers, so we haven't really had enough time for our homeschool routine to tarnish and dull, have we? After (seemingly) hundreds of hours of planning on my part why would we need to refresh?  Already?
Newsflash…too much planning can suck the fun right out of a homeschool.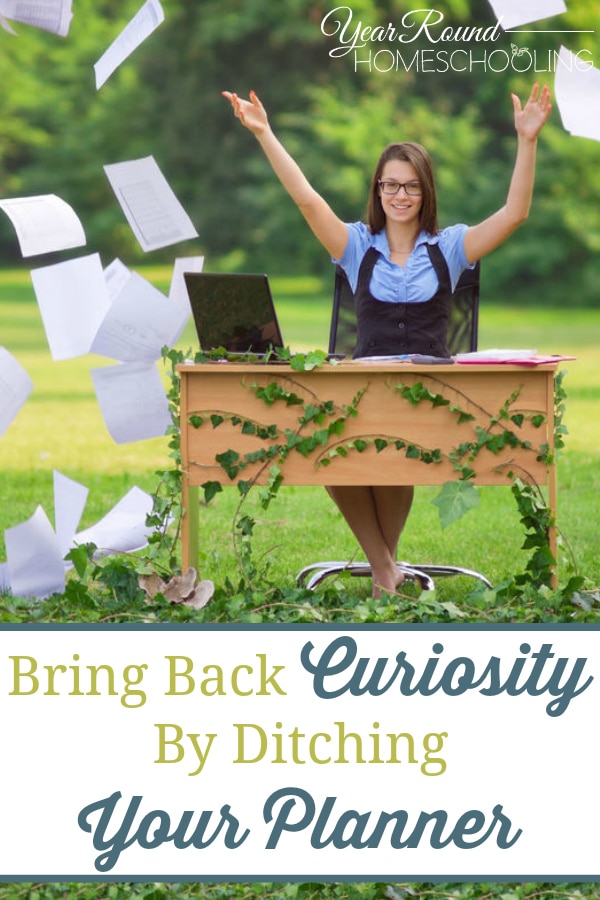 I'm a recovering planner.  My method of planning our homeschool year is actually pretty simple.  We work four days a week, approximately 36 weeks a year.  I know exactly how much work must be accomplished each week in order to finish our school year on time.  Work is flexible from day to day, but whatever is on the planner for that week gets done that week.  No exceptions.
Our first year of school at home I was very rigid.  After all, there are four of them and only one of me and I was maybe a little terrified that we wouldn't do "enough."
"Enough" is big shoes to fill.  "Enough" steals your joy.  "Enough" stresses mama out till she's no good to anyone. Enough is enough.
We're in homeschool year number two.  I'm feeling slightly less scared that I'm going to ruin my kids.  I think I've got this.  We can change things up, enjoy ourselves, and still keep learning.  (Can't we?  Can we?  I'm still looking for reassurance in this matter!)
This year I knew that it was time to stop struggling with my "master plan" and let go a little bit.  So, instead of plowing through our Apologia, Saxon, Word Roots, and IEW, I hyper-planned a super fun week.  I had lapbooks copied, writing prompts stacked up, educational documentaries lined up on Netflix,  and historical biographies on hold at the library.   (This was me getting wild and crazy.)  Sounds fun, right?
This was so not the break we needed.  I planned the fun right out of our change of pace. Killing the fun; it is my special talent.  Don't be jealous fellow homeschool mamas.
I'm a former public school art teacher.  Though I count myself an artist, I have the public school ingrained in me.  My mom was an elementary teacher.  I spent summers and weekends in her classroom as a child.  I was good at school.
My family left the public school system because we saw that it wasn't what was best for our kids and our family.  Yet, that public school grade level benchmark system is hard to erase.  The little voice in my head keeps reminding me what my kids would be doing were they in "real school," as they like to call it.
This year, for the first time in history I made the executive decision that we needed a week off.  Not a week planned with different educational activities but just a free week to enjoy each other and relax a bit.  I literally hid my planner.
We got together with friends, hung out, made stuff and played games. Here's the kicker!  They did SO much awesome stuff without me orchestrating a bit of it.  I'm talking stuff that resulted in lots of learning.  Learning that was so fun they didn't count it as school work.
We are eclectic homeschoolers.  We make our curriculum up by choosing the best of each subject for each child's learning style.  Things are pretty fluid around here. We are learning what works for our family. There is a piece of homeschooling that I never accounted for and honestly I feel like it took this whole last year to reawaken.
Curiosity.
Their natural curiosity is back! Bam! They want to learn and found a week worth of activities that filled their time, made them more interesting, and spawned more activities and ideas that are still going a month later.
They may not have gotten through three lessons of math per my plan, but the thinking that happened is amazing.  I'm talking higher order thinking, experimenting, creating, fort building, fire tending and dinner discussions about all of the above.
I needed this week.  My kids needed it.  Ditching that planner for a week was a gift to all of us! Seeing that spark of curiosity was reassurance that something really good is coming out of our little school at home.
Curiosity.
We started back at homeschooling the next week feeling refreshed and ready.  (At least I felt refreshed and ready!)  We have about zero days a week that go as planned around here, but the big picture is; we got this!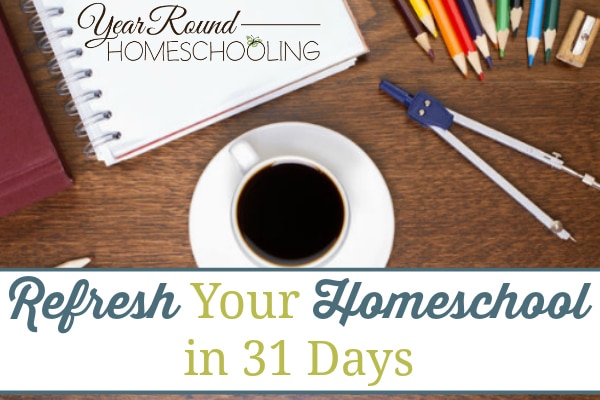 ---
I'm Jodi.  I'm a once upon a time art teacher turned homeschooling mama to my four of my very favorite people.  I started blogging at "The Kitchen Table Classroom" as a way to blab about all things homeschool-y and arty!  I want to encourage other moms that this crazy home school thing is do-able, and even fun.  I love sharing easy ways that anyone can add a little creative fun to the day and just enjoy their kiddos!