Homeschooling is an amazing journey. Growing up we longed for adventure into the great unknown, outside the walls of our parent's home. Little did we know that the adventure of a lifetime would happen without leaving our own home.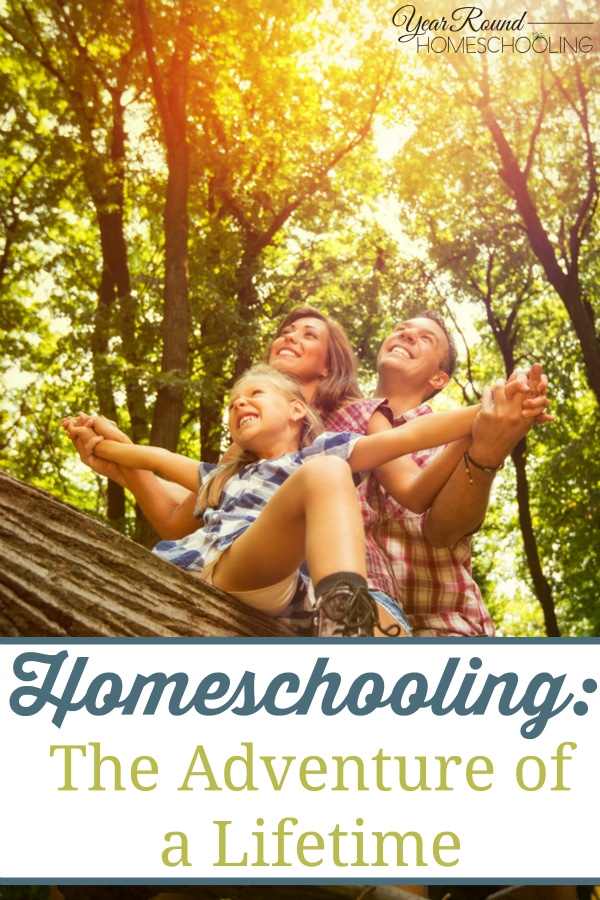 Throughout the years that we homeschool our children we are living the adventure of a lifetime. We have the opportunity to travel to distant places, learn of the history of the world, discover the magnificent art of the ages, live in a different time through the pages of amazing works of literature, explore the beautiful nature around us and more, all with our children by our sides! What more of an adventure could someone ask for?
The adventures we dreamed of as children are within our grasp from the moment we make the decision to homeschool our children. Our childhood passion for adventure is just what our children need to have an amazing homeschooling journey! As homeschool parents, we just need to remember how much we longed to see the world and learn all about it when we were children, then we can give our children the adventure of a lifetime! 
My children and I love to travel, though we don't get off the east coast of the USA typically, we travel from Maine to Texas every other year or so. While we are traveling we make plans to stop and visit fun, educational places along the way that we've never seen before. Often my parents, my brothers and their families join us for many of these adventures! Having my family with us makes the adventure more fun for everyone!
Our adventures may look very different from yours and that's ok. We enjoy spending time outside in nature, learning about history and visiting museums wherever we go. Your family may enjoy visiting the ballet, orchestra or going on virtual field trips from your home, that is your family's adventure and it is just right for you!
Sometimes the adventures my children want to go on are not exactly what I had in mind for our homeschool, but I'm learning to live life outside my lesson plans and embrace their excitement for their education. Don't let your fear or uncertainty for a particular topic or adventure hold your homeschool back! Be ready for your children to want to add their own ideas to your homeschool adventure. When you give them the opportunity to have a hand in their education you're going to see them shine!
I can't think of anyone that I would rather go on an adventure with than my little blessings, I love seeing the world through their eyes and living through the excitement they share along the way! Homeschooling truly is an adventure, a journey that the entire family takes part in. What a blessing it is to have the opportunity to spend each day with my children and learn with them!
The adventure of a lifetime lies before you, what will your family discover and experience throughout your homeschool journey?
What does your family's homeschool adventure look like?