Adding another thing to your holiday season might seem crazy, but this Christmas challenge includes activities that will bring the entire family together at Christmastime.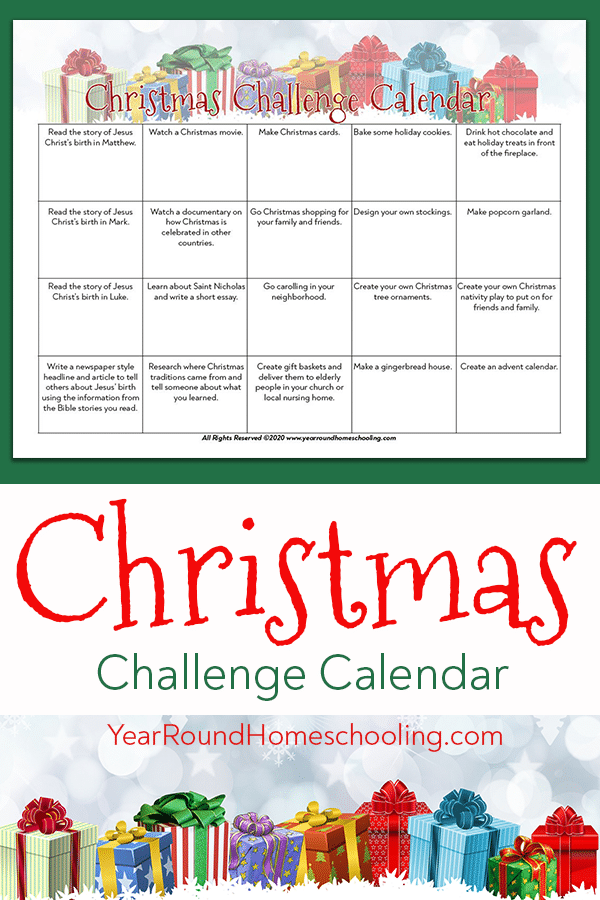 I strive to keep our Christmas season from being busy. In fact, one of the things I love the most about living in the North Woods of Maine is that we are on our own.
It isn't that I don't enjoy spending time with family and friends. I've just come to recognize that at Christmastime it is easy to get so busy that we forget why we have Christmas.
Slowing down Christmas is a choice I made several years ago. Some years I make big changes to our Christmas, others I don't make any changes at all.
While I can't imagine not celebrating Christmas in my home, I do understand more and more as the years go on why my parents made that choice when I was growing up.
The world around us has changed Christmas and if we aren't careful those changes will find their way into our homes.
Being intentional to bring you and your family together to truly remember and focus on CHRISTmas is essential. Without Christ there is no CHRISTmas.
This year, I encourage you to take a few moments on your own and consider what Christmas is to you, to your children and what it has become in your home.
It is so easy to get caught up in the beauty and excitement that comes with Christmas. I love having a Christmas tree with twinkling lights, presents and stockings.
We must be diligent to balance the fun Christmas activities with the memories of God's greatest gift, Jesus, whose birth is what Christmas is truly celebrating.
This Christmas Challenge encourages you to spend time together doing meaningful, memory-making activities with your children like creating an advent calendar, reading the Christmas story from the Bible, making popcorn garland and much more!