These Connecticut Notebooking Pages are a fun resource for your kids to use as they learn all about the "Constitution State"!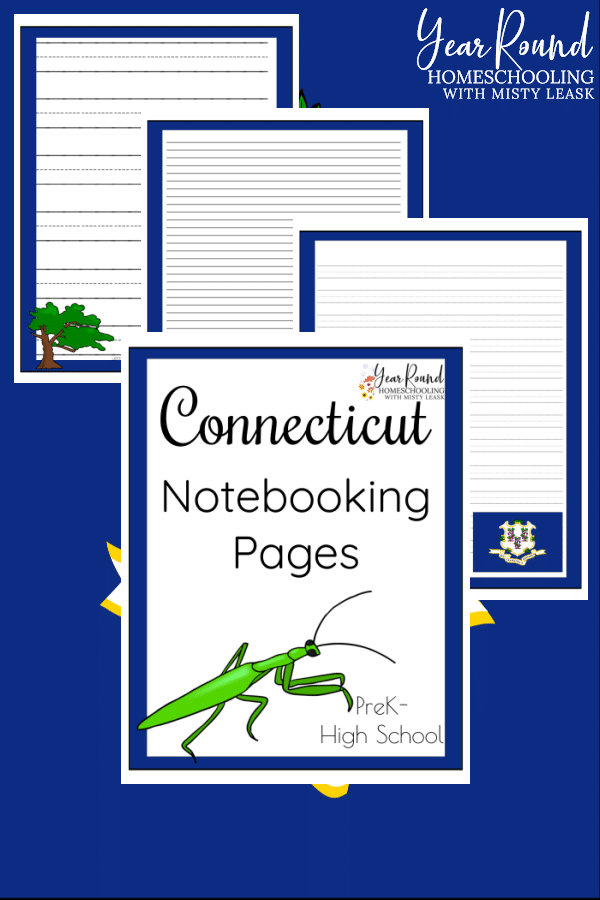 Writing is probably one of the most challenging subjects for homeschool moms to get kids to do. It has been known to cause a few tears and some, if not a lot of frustration to many.
If you find yourself in that place more often than not, I understand. I've been there. As a child and as a homeschool mom.
I can assure you that whether your child actually enjoys writing or not, it is important that you require them to write well.
There are few things that you actually will need in life no matter what your future holds, but writing is one of them.
You can take steps to make it more fun for your child, but whether they like to write or not, they must write.
My son hated writing growing up. He would have rather cleaned his room "mommy clean" for a month straight than write.
However, I didn't let him do that. As much as I would have loved a "mommy clean" room for a month.
Instead, he learned to write well and it has paid off tremendously for him as an adult.
Adding fun writing activities and resources to your child's homeschooling journey will help.
These Connecticut Notebooking Pages are a great addition to your child's study of the state of Connecticut.
They might just be the bit of inspiration they need to enjoy sharing what they've been learning!